Back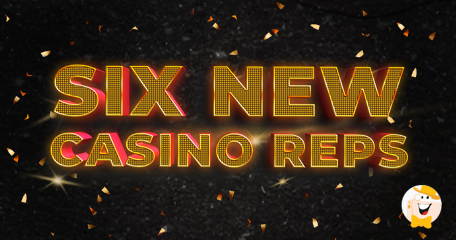 In a significant expansion of our support and feedback network this month, we proudly welcome six new casino representatives to the community.
The addition of reps from YallaBet, OceanBet, BonusBlitz, Spin City Casino, MoreSpin, and Wild.io marks a promising step towards enhancing player-casino communication and resolving issues effectively on the forum, so stick around to learn more.
Forging Direct Links with Players
The LCB Support and Complaints Forum has long been a trusted address for players to voice their concerns, share experiences, and seek resolution regarding their interactions with various online casinos.
With these new additions, the forum aims to offer an even more comprehensive and diverse support system.
Among the latest entrants is YallaBet Casino, whose rep is bringing a commitment to fair play and customer satisfaction. Players can now directly communicate with YallaBet's representative on the forum, ensuring timely responses to queries and concerns.
The rep's profile on LCB can also help you get in contact if you want to inquire more about the casino and bonuses in private.
Known for its wide range of games and user-friendly interface, OceanBet Casino also seeks to strengthen its player relationships through this forum in July. By actively engaging with players, OceanBet aims to build a stronger rapport and provide seamless gaming experiences.
There are two ways to get in contact with the rep: complaints thread on our forum or messenger, so make your move if you want to start a chat.
Next, it's BonusBlitz Casino, which arrives with its focus on promotional offers and bonuses. With an active representative on the LCB forum, BonusBlitz aims to clarify bonus terms, address player inquiries, and ensure transparency in their promotional strategies.
You can find the rep in private mode, too.
Spin City Casino, recognized for its dynamic gaming environment, is eager to engage with players on the forum. The casino's representative will also be available to address concerns in direct support mode and gather insights to further enhance their gaming services.
If you want to check out more about Spin City make sure to read our review. The rep is available via messenger if you have any extra questions.
Joining the forum to create an open channel for players to discuss their experiences this month is also MoreSpin Casino. By being responsive to player feedback, MoreSpin aims to fine-tune its offerings and provide an exceptional gaming platform.
Its dedicated complaints and support thread on the forum is always available for commenting, but you can write to its rep incognito if necessary.
At long last, Wild.io Casino is glad to prove its dedication to responsible gaming, aiming to promote healthy gambling habits. Through their representative on the LCB forum, they intend to provide guidance, answer questions, and highlight the importance of responsible play.
Don't worry; the rep is available in private mode as well.
Player-Centric Approach is the Future
The inclusion of these six new casino representatives reflects our ongoing commitment to fostering transparent communication between players and casinos.
With this expanded support and complaints forum, you can look forward to quicker issue resolution, clearer insights into casino operations, and a more empowered gaming experience, as reps will respond to feedback on LCB forum.
As our Support and Complaints Forum continues to evolve, we aim to incorporate more casino representatives and set a positive precedent for the entire iGaming industry.
"We think that the player-centric approach is critical for keeping healthy relationships with our customers," said LCB's marketing manager.
Therefore, feel free to engage directly with any of your favorite casinos from the list, and have your voice heard to contribute to a safer and more enjoyable online gaming environment.
"reps will respond to feedback on LCB forum"
LCB News
Back to articles