Back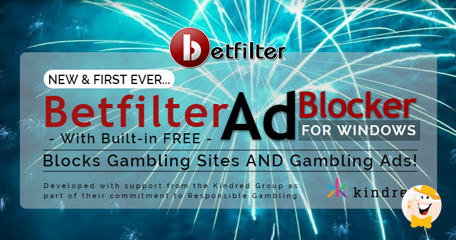 Kindred Group and Betfilter have been working closely together, in seclusion and away from the public eye for the last couple of years preparing something truly noble that could help salvage the lives of gamblers facing addiction issues. Today, they can finally reveal to the world that which is the brand new online social responsibility tool simply named, AdBlocker. It is specifically aimed at underage groups who are just venturing into the hazardous waters of online gambling. It will be on offer to any of Kindred's customers who feel they should have a safeguard like that.
Betfilter has a longstanding reputation of coming up with high quality tools for preventing access to online gambling operators. People under the age of 18 being exposed and targeted by predatory gambling operators is a hot topic everywhere right now – something that was addressed by the Dutch Gambling Authority days ago.
Kindred helped the funding of the new tool's development. As minors spend the better part of their days on mobile devices where they are easily targeted by gambling ads, the AdBlocker tool can be installed on these devices so that users no longer have such advertisements displayed. It will be offering a certain number of AdBlocker licenses free of charge to their clients.
Kindred Group's integrity Analyst Manager stated: "I am happy that this new social responsibility tool is now ready and available to those who need it. We have always been very clear that our products are only to be used by adults over the age of 18, and therefore see this tool as an important addition to our responsible gambling toolbox. This project also follows our commitment to supply a joyful form of entertainment to our customers."
Betfilter's, Per Albertsen, stressed the importance of keeping young people safe from harm: "At betfilter.com we are proud to collaborate with Kindred Group on this project. Our company has always strived to help people with gambling problems and also ensure safety for children. The new AdBlocker, which is initially available for Windows users, blocks gambling ads, thus preventing vulnerable people from being tempted. We believe this Out of Sight, Out of Mind method to be truly effective in promoting responsible gambling."
Source:
"Kindred and Betfilter launch new social responsibility tool for gambling", kindredgroup.com, January 15, 2018.
"brand new online social responsibility tool simply named, AdBlocker"
Gambling Law & Society News
Back to articles