Back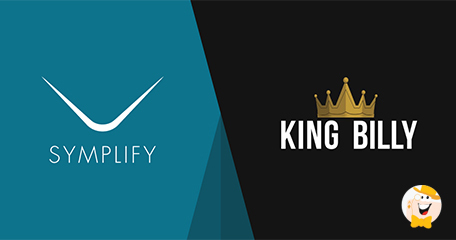 Symplify, the market leader in CRM and AI cloud products from Stockholm, has been selected by King Billy Casino to boost its user engagement strategy.
King Billy Casino has become one of the leaders in the iGaming sector thanks to providing a first-class online casino experience, and this partnership will be in line with Symplify's completely integrated CRM Ecosystem. One of the main elements of this agreement was Symplify's AI Personalization Module, which provides a personalized Onpage experience powered by machine learning.
The exceptional CRM ecosystem also allows the operator to adapt its communication strategy across its broader customer base via Email, SMS, and Push Packages. This agreement will also include access to Symplify's Campaign and Customer journey builder modules that are created to power user engagement processes. King Billy is now able to deliver highly personalized user lifecycle journeys in real time determined by customer events and campaigns.
King Billy is a proud provider of a socially responsible gaming environment for the user. They want to be powered by Symplify's SaaS service as it's filled with several modules that track concerning behaviors and support detecting abusers. AI will be used to help the business optimize marketing spend and create greater customer sentiment that will also result in increased Lifetime value.
Words from the Companies
Speaking on the latest project, Symplify's CEO Robert Kimber says that their leading CRM Ecosystem is suited to back King Billy's progressive growth strategy and they are pleased to be onboard. Symplify's single solution is known for profitability through conversion and enhancing increased customer activities by optimizing the user experience.
Volodymyr Harkusha, King Billy Casino CEO, mentioned:
"After 6 years of constant growth, innovation, attention to the player's needs, and commitment to responsible gaming, we find ourselves at a crossroads of transformation and critical choices in a new gaming paradigm. In this new era, we strongly believe Symplify to be one of our closest allies with their unmatched tools and modules. Welcome aboard, the King welcomes you!"
About
Symplify is a cloud service created to simplify vital needs. The idea is that clients increase their revenue while the company decreases the workload. It is based in Stockholm, Sweden, with offices in Canada, Denmark, Hong Kong, and Malta. Symplify is also known for providing cloud solutions for Marketing Automation, CRM & CRO. It already has 20 years of experience in making things easier for end users. Its client clients are the leading brands - Klarna, Mr Green, Harper Collins, Danske Bank, Bonnier Publication, and SATS.
Source:
"King Billy Casino anoints Symplify to enhance its customer engagement strategy", europeangaming.eu, January 16, 2023.
"One of the main elements of this agreement was Symplify's AI Personalization Module"
General Gambling News
Back to articles