Back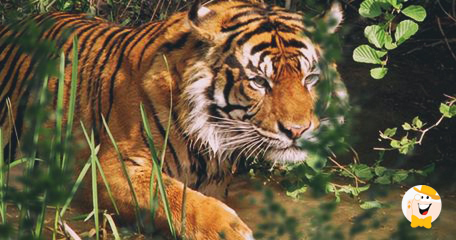 It has recently to come to light that Kings Roman Casino in Bokeo Province, Laos, has been shown to illegally raise, slaughter, and sell tigers and other protected species in abhorrent fashion. Our review of the Kings Roman Casino has been updated to include this information.
Rachel Nuwer's 5 June 2017 article in The New York Times makes a strong case that Kings Roman Group, which operates the casino, uses their supposed "zoo" as a de facto tiger farm, in violation of the International Convention on the International Trade in Endangered Species. It is further alleged and established that animals are kept in deplorable conditions, cruelly neglected, and ultimately tortured and killed for purposes of pleasure and food. These practices serve to line the pockets of the Kings Roman Group, as well as those of local politicians operating outside the bounds of the international and Laotian law.
Among other abuses committed by Kings Roman Group, it appears that bears are kept in tiny cages for their duration of their entire lifetimes, where bile is extracted from their gall bladders either through a hole in their abdomens or via a permanently-implanted tube. Tiger parts and bones are used in the processing of alcoholic beverages marketed to guests. Those wild animals are illegally captured and brought into these "zoos" for the remainder of their lives. These so called "zoos" lack both the facilities and the staff necessary to provide captive animals with the bare minimum of cleanliness, health, and quality of life. Animals are sold on the black market, both whole and in parts; and not only tigers and bears are subjected to such cruel treatment, but elephants, rhinoceroses, leopards, and pangolins as well. Materials are brutally harvested from these animals, then made into products sold to casino and hotel guests, in forms including as "tiger wine". Tiger and pangolin meat is used in Kings Roman restaurants, extravagantly-priced jewelry featuring parts of protected animals, and pharmaceuticals. As a separate, 2015 article in the LA Times shows, all of this occurs within a larger context of lawlessness, unregulated sex work, and other extras- and illegal activity.
To be perfectly clear, LCB stands in opposition to any and all animal abuse. Furthermore, under no circumstances does LCB endorse such a practice. Quite the contrary in this case: it is our aspiration that by providing accurate information to the public, we can help individuals make informed gaming choices. It is our hope that players and consumers will direct their patronage away from businesses with such egregious practices, and make Kings Roman Group pay a heavy price for their extreme cruelty, illegality, and astonishingly poor corporate citizenship.
The LCB team is grateful to the team from The New York Times that reported on and wrote this story, and to the concerned animal activist who brought this to our attention. We will continue to do our best to bring the best, most accurate and most up-to-date information possible to the gaming public, and appreciate the help of individuals and institutions who aid us in this goal.
A full review of Kings Roman Casino is coming soon, in the meantime, World Casino Directory review is available.
"illegally raise, slaughter, and sell tigers and other protected species"
Land Based Casino News
Back to articles