Back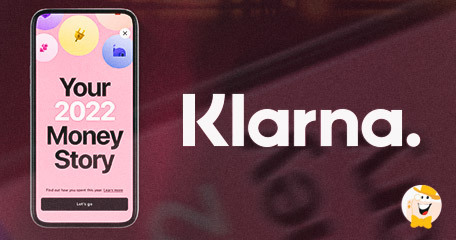 Klarna, an international leader in the payment industry, has just launched Money Story in its US Klarna App. This will be a spending summary of 2022 that features useful insights into customers' personal spending habits and supports them to stay informed while also controlling their finances. Money Story uses the story format which is widely accepted by users thanks to the presentation of spending habits in an engaging way.
US customers set regular priorities for every year. One of the main goals is to live more economically. According to Klarna's 2022 Holiday Survey, US customers prioritize saving right after losing weight. Since new year's decisions are difficult to be fulfilled, Money Story looks to change the practice by providing users with understandable and concise spending insights that they can turn into financial goals for 2023 thanks to Klarna's management tools.
More Details About New Tool
Money Story allows customers to visualize spending patterns and comprehend their spending during the year. Thanks to animated quiz questions, users can give responses about where they have spent money during 2022. This makes financial management engaging. Apart from the spending for 2022, customers will also get insights split by month, retailer, and category. Money Story consists of data from spending with Klarna, such as purchases made with the Klarna App, the Klarna Card, and associated retailers' checkouts.
To support users in converting the insights from the Money Story into healthy spending habits. The tool also comes with nudges to unveil and test free money management tools - a budget tracker and the spending breakdown per month. Furthermore, it offers other financial features together with price drop notifications, price comparison services, and automatic coupons. This turns the Klarna App into an indispensable option for savvy shoppers.
People in the US, UK, Sweden, and Germany can also follow their Money Story via the Klarna App without any payment. Klarna is known for having more than 150 million users around the world and 2 million transfers per day.
Official Word
Speaking on the new decision, Felix Würtenberger, Head of Card and Banking at Klarna, said:
"Our goal with Money Story is to make financial wellness more approachable for millions of consumers. For Klarna's consumers, this will be the first time they ever receive a comprehensive overview of their yearly Klarna spending. By gamifying the often dull and daunting chore of money management, we hope to inspire users to take control of their finances and make the most of their hard-earned money in 2023 and beyond."
Source:
"Klarna introduces Money Story: A personal overview of your spending in 2022", klarna.com, January 25, 2023.
"One of the main goals is to live more economically"
Casino Banking
Back to articles