Back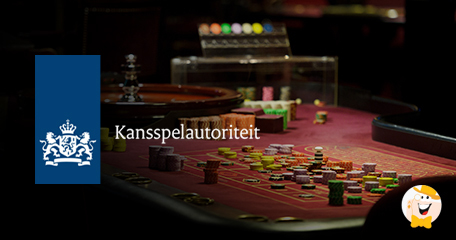 In the world of online casinos, bonuses have always been a hot topic, and there's a good reason for it! They come in various forms, drawing players with the promise of extra prizes and extended playtime. One such bonus that has recently come under scrutiny in the Netherlands is the cashback bonus. The Dutch Gaming Authority (KSA) has initiated a comprehensive investigation into this bonus, considering it potentially dangerous to responsible gambling traditions.
Cashback bonuses, where players receive a portion of their losses back, have been popular among online casinos. However, in the Netherlands, these bonuses are considered a break of the law.  These regulations rank bonuses as a form of promotion, and they explicitly prohibit any advertising that promotes extreme gambling behavior. 
According to the KSA, cashback bonuses can indeed lead to riskier gaming habits, such as playing with higher stakes or more frequently. The KSA's perspective on cashback bonuses became abundantly clear in November 2022 when it issued a notice to all licensed online gambling brands, ordering them to stop offering cashback bonuses. 
A Warning
In a letter sent to these brands, the KSA strictly stated that this form of bonus was not acceptable within the Dutch regulatory framework. Those who failed to comply with this directive risked facing enforcement actions by this regulatory body.
Despite this strict warning, the KSA received a concerning signal in August that a licensed operator was still offering cashback bonuses. Swift action was taken, and the operator in question promptly concluded this violation. 
This incident raised concerns about the overall compliance of licensed operators with the regulations covering cashback bonuses. Consequently, the KSA initiated a market-wide investigation to assess the extent of non-compliance.
The KSA's primary concern regarding cashback bonuses is the potential to stimulate players to take greater risks and engage in more frequent gambling. By attracting players with the possibility of recovering a portion of their losses, these bonuses can lower the threshold for gambling, making it easier for individuals to engage in potentially harmful behaviors.
As the investigation unfolds, the Dutch Gaming Authority aims to ensure that online gambling remains a safe and responsible form of entertainment. The actions taken by the KSA underline the importance of adhering to regulations that protect players from the catches of excessive gambling. While bonuses can add excitement to the gaming experience, the KSA's message is clear: not at the cost of responsible play.
Source:
"Ksa doet marktbreed onderzoek naar cashback-bonussen'', kansspelautoriteit, September 8, 2023.
General Gambling News
Back to articles