Back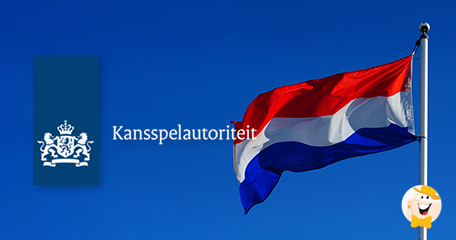 Responsible gaming is important in today's world where gambling as a form of entertainment has developed greatly and has become extremely popular both among older and younger players.
This type of entertainment, however, can sometimes lead to problems like addiction. Different markets struggle with this problem in different ways, often resorting to stricter rules. One of the markets that is very focused on responsible gaming is the Dutch market, which in the past few weeks has been very focused on taking all measures to achieve responsible play.
In a concerted effort to promote responsible gambling and safeguard players, the Dutch gambling regulator, Kansspelautoriteit (KSA), has recently allocated funding to three noteworthy safer gambling initiatives. These initiatives are aimed at handling addiction prevention and educating the public about the risks associated with gambling.
Supporting Safer Gambling Initiatives!
The funding for these initiatives is directed through the Verslavingspreventiefonds (VPF), which is the Netherlands' addiction prevention fund. The VPF, established in 2021 under the Remote Gaming Act, is overseen by the KSA and financed through an additional gambling levy charged on operators in the country.
Collaborating closely with the ministries of health, welfare, and sport, as well as justice and security, the KSA ensures that the funds are distributed effectively to projects that align with its loyalty to responsible gambling.
This recent move by the KSA highlights its allegiance to player safety, following a report released on September 12th, in which it analyzed the duty of care procedures of ten gambling operators. 
The report raised concerns about players being at risk of "serious damage" when operators are unable to monitor gambling activity in real-time.
Necessary Funding
Among the three projects benefiting from the funding is Jellinek, an addiction agency that originally developed a gambling addiction training program when the Dutch gambling market first opened. 
However, this program has not been modernized since its inception. Thanks to the funding from the VPF, Jellinek can now increase understanding about the program and improve its e-learning features, ensuring it remains suitable and practical in managing gambling addiction.
Another recipient of the funding is Gelfit, a service reserved for financial education. Gelfit will use the funds to develop a guide that specifically addresses financial problems arising from addiction, clearing light on the financial risks associated with gambling. Individuals seeking guidance from Gelfit will also be directed towards additional support if required.
The third beneficiary is the Bright at School program, an addiction prevention initiative provided to schools. Originally created by the Trimbos Institute, this program focuses on educating students about smoking, drinking, and excessive gaming. With the new funding, the Trimbos Institute will expand the program to include education on gambling, teaching young people how to recognize signs of problem gambling behavior.
These vital initiatives, a result of collaboration between the KSA, the Ministry of Health, welfare, and Sport, and the Ministry of Justice and Security, underscore the Netherlands' responsibility to create a safer and more responsible gambling environment for its citizens. Through education, awareness, and support, these projects aim to mitigate the potential harms associated with excessive gambling, ultimately promoting a healthier gaming landscape.
Source:
''KSA funds three safer gambling initiatives'', igamingbusiness.com, September 15, 2023.
"This is the second time KSA has addressed player safety this week"
General Gambling News
Back to articles