Back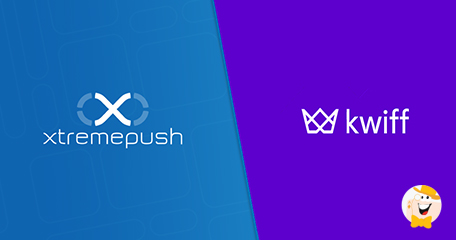 Kwiff, a one-of-a-kind brand and betting service, has just joined forces with the international Multi-Channel Experience and Engagement Marketing brand Xtremepush. Based on the terms of the agreement, Kwiff will continue to enhance its presence in the market, targeting more players and interested customers. The company is known for communicating with players with a personalized and timely approach.
The cooperation with Xtremepush has boosted the Kwiff strategy by using personalized notifications for events and games, that are suitable according to the players and their preferences. Other benefits provided by the company are engagement technologies included in their user data platform to forward push notifications and inbox messages.
Backed by Xtremepush's user data platform with its progressive data ingestion and customer segmentation functionality, kwiff has recorded a 32.5% click-through rate for web push and a 26.72% for inbox notifications.
Official Statements from Companies
Commenting on the newest step, kwiff's CEO, Charles Lee, said: 
"Kwiff delivers a revolutionary sports betting and casino product which is built on personalized supercharged gaming experiences. Working with Xtremepush allows us to communicate our unique offering with clarity and engage with our audience on a deeper level."
Ross O'Connor, Director of Account Management says that it has been great cooperating with the guys at kwiff. They have been able to put the brand at the forefront of the industry standards and their support teams made them proud in the early stages, making the technical expertise accessible to the whole team at kwiff so they can resolve any problem.
Words on the Companies
Kwiff is a cutting-edge provider of supercharged player experience – making it bigger and more exciting. This is the unique place where you can enjoy improved sports betting odds independent of the stakes, or sport you choose. Its app is also known for offering a selection of casino options such as live dealer and slots. Established in 2015, the company wants to push the boundaries of player experience and create something new. kwiff is regulated in the UK and all across the globe.
Xtremepush is a powerful customer entertainment, personalization, and data platform. It is focused on providing mobile-first , multichannel user experiences while also enabling businesses to obtain new players and share experiences with existing customers via automated, real-time, and appropriate messaging. Xtremepush received an award as the leading Gartner Magic Quadrant for Mobile Marketing Platform in 2018. It also claimed the l Deloitte Financial Services Innovation Award for Customer Experience.
Source:
"kwiff partners with Xtremepush to power player outreach strategy", europeangaming.eu, September 27, 2022.
"boosted the Kwiff strategy"
General Gambling News
Back to articles