Back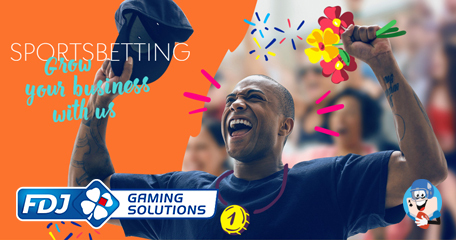 Sporting Group has been acquired by FDJ Gaming Solutions, a subsidiary of French gambling firm, La Française des Jeux (FDJ Group), for an undisclosed amount. The move improves upon FDJ Gaming Solutions' current partner relations with new access to a range of tools related to market pricing, trading and risk management. As part of the deal, the company also gains sportsbook services provider, Sporting Solutions, and sports spread betting company, Sporting Index.
Despite the takeover, Sporting Solutions will remain will move forward as an independent provider of pricing and trading solutions leaving its current partnerships unaffected.
About Sporting Group:
The group's reputation as an industry leader in sports betting technology and trading made it an attractive purchase. Nearly 300 employees are based in its London HQ and it's unclear as to whether or not they will remain following the change in hands.  The company has two main areas of focus including B2C and B2B operations, Sporting Index and Sporting Solutions respectively.  The group was formerly owned by HgCapital before the 2015 acquisition.
Sporting Solutions
Around since 1992, Sporting Solutions offers a wide range of solutions.
Unified Data Services: Allows partners to "Expand your racing service and grow your margins with Sporting Solutions' end-to-end solution."
Live Content: Provides "Live scores, event data and much more. Every twist and turn of the game, automatically powering your scoreboards."
Fixtures: Offers "Verified fixture information weeks or even months in advance for all your pre-match and in-play events."
Results: Ensures operators "Don't delay in returning winnings to your customers' wallets with our automated resulting service."
Pre-Match and In-Play Pricing: Gives operators the ability to "Expand your coverage and grow your margins with access to global, US, European, UK and Southern hemisphere sports from the B2B experts."
Trading Tools: Partners may "Unleash the potential of your trading floor with powerful liability management and self-trade tools."
Sporting Index:
Established in 1992, this area of Sporting Group, is focused on spread betting and presents spread bets on a range of sports from American football to boxing, rugby, eSports, formula 1 and everything in between. The innovative approach, sees the company "make markets in what you might call a new asset class – what happens in a sports fixture."
Xavier Etienne, Executive VP Technology & International at FDJ Group and Chief Executive Officer of FDJ Gaming Solutions had this to say: "We are very pleased to have completed this acquisition, which underlines FDJ's ambition in the B2B sports betting sector. FDJ recognizes the excellence that Sporting Group has in pricing and trading. That is why this operation is key for our B2B international development."
Regarding the acquisition, Simon Trim, Chief Executive Officer of the Sporting Group, commented: "We are thrilled to be joining FDJ, and becoming a part of FDJ Gaming Solutions. It is clear we have a shared vision on the future shape and evolution of the industry, in particular the important role that expert risk management and price differentiation will play going forward. The acquisition allows us to continue delivering our world-leading B2C spread betting proposition and B2B trading services, and we look forward to delivering exciting new products and services as part of the enlarged business."
Gambling Law & Society News
Back to articles