Back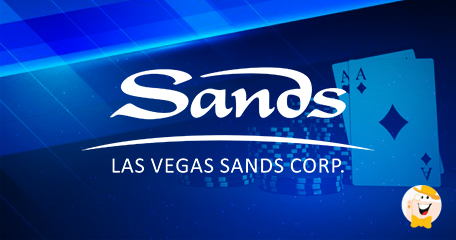 US casino operator giant Las Vegas Sands (LVS) has withdrawn from the pursuit of the $10 billion Japan integrated resort project.
The sudden decision came after the corporation concluded that the regulatory framework for securing one of the IR licenses was not viable.
Framework to Blame
Sheldon Adelson, LVS's CEO, remarked on the Japan's strength as a tourist destination…
…adding that he has always dreamed of his business endeavors taking him to this country and developing a resort in it.
Says Adelson: "And while my positive feelings for Japan are undiminished, and I believe the country would benefit from the business and leisure tourism generated by an Integrated Resort, the framework around the development of an IR has made our goals there unreachable."
"We are grateful for all of the friendships we have formed and the strong relationships we have in Japan, but it is time for our company to focus our energy on other opportunities."
Asian Ambitions Undiminished
Instead, Adelson notes, Las Vegas Sands' growth projects would fare much better in Singapore and Macau, where the company plans to make next big investments and extend its existing portfolio there.
He explained that the company believes the success of the MICE-based Integrated Resort model they pioneered in Las Vegas, Macao and Singapore will ultimately be considered by other Asian countries, particularly as governments look to increase leisure and business tourism as a driver of economic growth.
Where Japan Stands Right Now
The government of Japan has given the local authorities time until July to submit applications to host one of three IR cities. This will not be changed despite the global health crisis currently going on.
Yokohama, Okinawa, Osaka, Wakayama, Sasebo and Tokyo were thought to be the leading candidates that would host one of LVS facilities.
Source:
"Las Vegas Sands drops $10bn Japan casino pursuit", ft.com, May 12, 2020.
"withdrawn from the pursuit of the $10 billion Japan integrated resort project"
Land Based Casino News
Back to articles