Back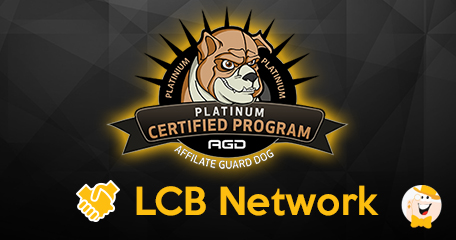 In our efforts to promote fair gaming and player safety, LCB has set its sights on the relationship and cooperation between casino affiliates and operators. Previously focusing on guides and directories intended for players, we seized the opportunity to broaden our network with a website aimed at our fellow affiliates, an equally important factor in the online world. We are proud to announce a recent acquisition of Affiliate Guard Dog (AGD), a credible site supporting the interests of affiliates.
AGD has a well-developed forum community, where online gambling affiliates and casino management can communicate, discuss latest industry events and business practices of established and newly launched operators, and share valuable insight and experience. Open discussions on various online casinos bring awareness about the good and bad sides of their business practices. In addition, members can find up-to-date information about other industry-related happenings and trends.
The previous owner, Andy, launched the Platinum Certified Programs with strict qualification prerequisites. Only those operators that maintain honest services may hope to obtain the certificate: timely payments to affiliates, non-predatory terms and conditions, quick response time, and no reported spam or rogue practices. Commenting on the purchase, he expressed confidence in our team to continue in the right direction:
"Josh and the LCB team were handpicked to ensure that AGD moves forward with even more dedication towards the protection of affiliates. While is it sad to let AGD go, I believe it is in the best interest of affiliates to have a dedicated team ready and willing to protect affiliate interests."
To help affiliates choose only best casinos to partner with, AGD offers a list of Rogue Programs which includes all known predatory operators, along with the information on why they have been placed on the list.
The LCB team is elated to work on the new site and forum, for the benefit of both our colleague affiliates and players worldwide. The content AGD offers will help prevent partnering with low-quality casinos and numerous issues that may arise from supporting such rogue establishments.
Joshua Chan, CEO of LCB, praised the watchdog approach of Affiliate Guard Dog and their dedication to our cause:
"We will be dedicating full-time resources to add helpful tools for our fellow affiliates, we have learnt many insights into what it takes to be a successful affiliate over the last 10+ years and we hope to share that knowledge and help move this industry into a safer and more honest one."
"LCB has set its sights on the relationship and cooperation between casino affiliates and operators"
LCB News
Back to articles