Back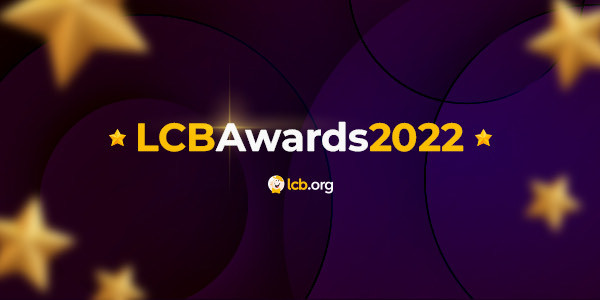 Celebrating Excellence in the iGaming Industry
Being part of the iGaming industry for a decade and a half, we've witnessed all its numerous changes and updates. Day by day, our eyes have become sharper and intuition stronger, giving us the power to quickly spot both good and bad online casinos.
In cooperation with SIGMA, the leading platform for iGaming, betting, and esports industries, we've decided to establish LCB Awards, our very own signature event which acknowledges operators who go beyond excellence to provide unparalleled player experience. After the voting is finished, winners will be announced during a gala evening scheduled to take place in Malta.
This spectacular event gives brands all over to globe a chance to prove themselves worthy and earn badges for their outstanding services in 8 categories. Of course, players are given a unique opportunity to help us during the selection procedure and be rewarded for their contribution- we are talking valuable cash prizes!
A Closer Look at 8 Awards Categories
Every single effort to improve players' experience is appreciated and should be rewarded. That's, after all, what inspired the birth of LCB Awards.
Now, each casino has its own unique way and approach to achieving this, so those endeavors must be measured using different parameters, hence the multiple categories. Step by step, their most prominent virtues have emerged, which is what earned them a nomination in some of the following categories:
#1 Best Online Casino
Payouts finalized in a timely manner, customer support round the clock, a diversified content portfolio, and a solid assortment of bonuses and promotions are just some of the qualities a brand described as the "best online casino" needs to possess. Such an operator must go above and beyond to meet the players' demands and even exceed them.
#2 Helping Hand
On multiple occasions, we like to remind you how important is to have transparent communication between players and casinos. That's the only way to identify a problem on time and resolve it until it escalates into a truly unpleasant situation.
Versatile channels of communication (phone, live chat, e-mail), FAQ pages, and "Help" sections are basic tools to keep conversation smooth. Speaking of tools, a huge plus is if a casino is equipped with some options which can help players manage their gambling habits, such as deposit/loss limits, self-exclusion, max bet cap, reality check, and similar.
#3 Rising Star
Things seem to be much simpler for companies that have been operating in the industry for some time, aren't they? Their name is familiar to the audience, so all they have to do is keep up the good work and make sure they stay reputable.
What about newbies?
This very category aims to recognize those who are working hard on establishing themselves as trustworthy brands from the very first day. Up and coming brands no older than 6 months have a unique chance to prove that they are online casinos worth checking out.
#4 Prime Perks
A great selection of games is what attracts players, but what keeps them coming for more are bonuses and promotions. Though not mandatory ingredients, these incentives certainly are the ones that make a significant difference between brands.
No deposit offers, casino spins, welcome bonuses, cashback bonuses, tournaments, giveaways, along with the Loyalty program and accompanying perks are just some of the ways to tell players they are appreciated. Of course, if they are accompanied by achievable wagering requirements and overall player-friendly rules.
#5 Live Dealer Games
Fans of the only genre that mimics the atmosphere of land-based casinos know how difficult is to find quality and immersive live dealer games. Operators who have put efforts to equip their portfolios with at least five software providers specialized in developing live casino games qualify for this category.
#6 Members Choice
Nothing can beat the power of genuine player experience, which is why one category is dedicated to operators selected by punters based on their preferences and impressions. First-hand experience is the most valuable resource of info to potential players during the selection procedure.
Due to great interest in the awards and contest, the LCB team has decided to introduce additional award titles. The following two award categories will be granted in recognition of excellent online slot games and top-quality live dealer software brands.
#7 Pit Boss
As the popularity of live dealer casino games is growing at the speed of light, it doesn't come as a surprise that developers are putting maximal efforts to deliver extraordinary content.
Do note that multiple factors were taken into account during the selection procedure, such as graphics and design, interface options and layout, camera work and angles, type of games, dealers, player modes, and so on.
#8 Spin Me Round
Slots are one of the best fields to express creativity in terms of themes, gameplay, features, mechanics, and payout potential. The listed games are indeed the best of the best, confirming that no limits in content development exist.
For more details about LCB Awards, the nominated candidates and the voting contest, visit LCB Awards page HERE
LCB Awards Contest: Voting & Prizes
LCB Members are presented with a list of candidates for each category so what they have to do is vote and decide which of the nominees will get shortlisted in those categories. After the shortlisting is finalized, the jury appointed by LCB will select the winners in all categories, except "Members Choice".
Those tickets we've mentioned earlier can earn participants a place in a raffle drum with a prize pool of $12,000 – a $10,000 main prize pool and a $2,000 consolation prize pool. Members can vote once a day until the end of the contest in September and collect tickets (raffles) to be placed in a raffle drum.
A total of 45 contest winners will be selected in a random drawing from the drum, and awarded the following cash prizes:
1st prize: $2000
2nd prize: $1000
3rd prize: $1000
4th prize: $750
5th prize: $500
6th - 10th prizes: $250
11th - 35th prizes: $100
Members with the highest number of votes who DON'T receive one of the top 10 prizes in the random prize draw, will qualify for one of 10 consolation prizes from a total pool of $2,000:
$500
$250
$250
$200
$200
$200
$100
$100
$100
$100
To make the giveaway even more interesting and worthy of your efforts, even those voters who receive one of 35x $100 prize are still eligible for the consolation prizes.
Consolation prizes will be awarded according to the number of votes. Up to 2 members with a matching number of votes can share one of the 10 places and they will each receive a corresponding prize in full. If 3 or more members have a matching number of votes, the corresponding prize will be awarded to the member who first reached the number of votes. The remaining members who share the same place/prize/number of votes will be awarded the next lower prize.
To take part in the contest, start voting and enter the prize draw, visit our official $10,000 + $2,000 Contest - LCB Awards 2022: Vote for Best Casinos! contest topic
Finally, as soon as a couple of more details are polished, we'll share the exact date of the upcoming gala awards event, so refer to this news article for all the updates.
In the meantime, enjoy our 2021 retrospective and tell us how you like the award categories we've selected? We'd like to hear from you, so feel free to share your valuable experience with us in the comments section below. As always, gamble responsibly!
"players are given a unique opportunity to help us during the selection procedure and be rewarded for their contribution"
LCB News
Back to articles