Back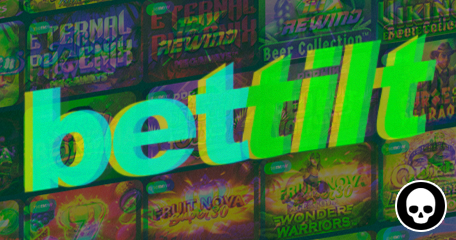 Curacao Licensed Casino Removes Novomatic Games in Secret?
As you all know, one of LCB's main priorities is to keep the iGaming community safe. One of the best ways to achieve this goal is to educate players how to spot and avoid potential dangers on the riveting e-gaming market.
The information is key, someone once said, and knowing more about the industry's leaks while exploring a growing and dynamic world of online gambling could save you some trouble. As a matter of fact, a lot of trouble.
Over the years, our team of in-house investigators has become a synonym for exposing black market groups and operators gone rogue, and this time, we bring you the latest results from an ongoing inquiry at Bettilt Casino, a place where we found suspicious software from Novomatic – an international supplier in numerous jurisdictions across the world.
Curacao Licensed with Novomatic Games? A BIG No-No!
Our investigating team noticed something fishy at Bettilt Casino on October 8th, 2021 when certain games from Novomatic / Greentube caught their attention with unusual and refurbished buttons and menu in Book of Ra.
To avoid any discomfort, they immediately contacted Novomatic and Greentube on the same day via email, but unfortunately, never received an answer. Our team's next step was to get in touch with the casino via email on October 8th and give them a chance to deny or explain the unusual games, but the answer never followed, even after several messages.
Things started to look promising on October 21st, but only for a brief moment. We received an email from the rep, stating that "they have no update nor did they verify any of the games".
That same answer followed on November 16th, 2021 when our investigative team reached out for one last time.
In other words, here is what's still troubling us:
The casino offers Novomatic games with a Curacao license (the supplier is licensed in more than 50 countries but Curacao is not one of them)
The affected games look suspicious and of foreign origin (they resemble the original, but the buttons on the menu and panel have nothing to do with Novomatic)
The game loader isn't Greentube / Novomatic
Bettilt doesn't have country restrictions that Novomatic indicates at the provider level
Game source (means where the game is hosted) is gs-arcadia.com which is not an official domain owned by Greentube)


Still Waiting for Bettilt to Do Some Explaining
In the end, what seemed like a regular day at Bettilt Casino for one of the players, turned out to be a long-distance shot at questionable software authenticity, making us believe that certain games aren't compliant with the provider's distinct specifications.
As an authoritative, independent directory and reviewer of online casinos, known for battling piracy, we are still waiting for Bettilt to come forth and explain itself.
Otherwise, our thorough research about its suspicious content could raise a red flag and put it on the warning list in the future.
Hoping that the answer and proper action will soon follow after this article, we invite you to check this page regularly for the latest casino warnings and updates on rogue reports.
If you want to be alerted every time a rogue report is published, subscribe to our forum.
"the answer never followed, even after several messages"
Casino Warnings & Rogue Reports
Back to articles