Back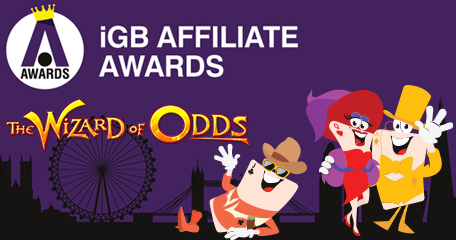 Leading UK publication and information provider in the iGaming affiliate industry, iGB Affiliate has announced that the prestigious iGB Affiliate Awards 2017 ceremony will be taking place during the London Affiliate Conference 2017 at ExCel, London, between the 9th and 12th February. Like the last time, this event will be all inclusive, meaning it is free to attend for everyone registered for the London Affiliate Conference.
This is one of the most important events in the affiliate-facing brand of the industry, and we are happy to let you all know LCB has been nominated again in two separate categories! If everything goes well and the lucky stars are on our side, we might be taking home two illustrious prizes for the Best Casino Affiliate Website and Best Innovation for this year.
Getting nominated among so many affiliates is a success in itself, since this is such a competitive awards race and only the industry's biggest brands and operators are taken into consideration. But this is not the first time for LCB to enter this event and get a worthy recognition - we have already won three times in the past! At the 2013 iGB Affiliate Awards in London we were proclaimed the Best Casino Affiliate of the year. The following year, we scored the prize for the Best Casino Affiliate of 2014 for the second time in a row, and additionally received an award for the Best Overall Affiliate.
It is not just because of LCB that we are looking forward to this upcoming London extravaganza. The growth and success of our sister sites have been recognized as well, making us extremely proud to be part of this amazing brand. Latest Poker Bonuses and Latest Bingo Bonuses have been nominated for the Best Poker Affiliate Website and Best Bingo Affiliate Website respectively. Wizard Of Odds has been nominated in the same category as LCB - Best Casino Affiliate Website.
Judging panel is comprised of industry experts who will choose the most successful nominees across 25 categories and all verticals: poker, sports betting, lottery, casino, bingo and finance.
Managing Director at iGaming Business, Alex Pratt had this to say about the upcoming awards ceremony:
"I would like to congratulate all the nominees in what promises to be the most competitive iGB Affiliate Awards to date. Our judging panel will have a hard time picking winners from a long list of exceptional performers. We look forward to welcoming the entire industry to London in February for what promises to be a memorable event."
Wish us luck, LCB'ers!
"we are looking forward to this upcoming London extravaganza"
LCB News
Back to articles