Back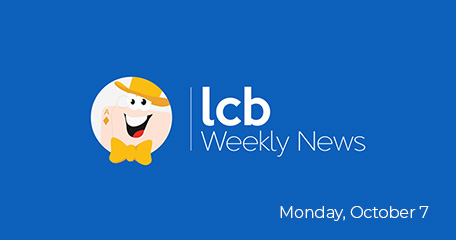 The week behind us was once again full of momentous iGaming events, as we witnessed a milestone merger between two global leaders in online bookmaking. Moreover, as one top-tier developer launched redefined version of classic roulette, we successfully uncovered and busted another venue with pirated games. Of course, to spice things up, our busy Forum co-workers threw in a couple of bonuses just for you, our members!
My name is Alex and these are the iGaming industry's highlights from the last seven days
Creative software developer Yggdrasil premiered its first-ever roulette game. Combining a set of various multipliers along with smooth jazzy vibes, the studio produced a game that meets the demands of the most sophisticated clients.
A small reminder to our community to check out the forum section with LCB exclusive bonuses where they can find details about Casino Extreme's latest offering. This promo can be claimed via our link and redeemed using the listed bonus code.
Cindy from Arkansas has had twice the reasons to celebrate as she triggered two progressive jackpots during the same day while spinning the reels on popular Wild X slots at Liberty Slots casino. The lucky player grabbed more than $40K in total.
LCB's hard-working investigation team saved the day again by exposing another trickster with shady Terms and Conditions. The establishment tried to dupe players and get away with offering bogus games from several renowned software developers.
"The world's happiest casino" as they described themselves launched a special promotion. The package is valid for LCB'ers who register via our affiliate link, with more details on how the bonus works explained on our forum.
Two immense companies from the entertainment industry concluded a recommended all-share combination to form a Combined Group. The high-quality gaming brands will turbocharge each other's development and focus on delivering the best-in-class content globewide."
That's it for this week's report! Don't forget you can join discussions on LCB Facebook, Twitter, Instagram, Twitch and YouTube pages and our comments section.
We'll see you next week and, as ever - play responsibly!
"full of momentous iGaming events"
LCB News
Back to articles