Back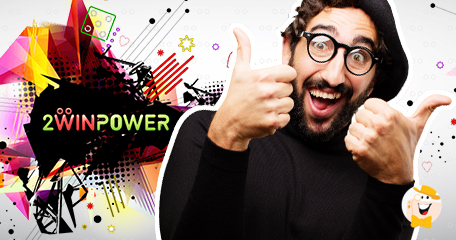 Today is a good day, LCB'ers! We have great news to lift your spirits and get your faith in the industry's good guys back. Remember 2WinPower and the scandals surrounding this supplier of pirated gaming software? They were involved in a recent case of Burnbet Casino, which we exposed as offering over 50 fake slots to customers. Disclosing the criminal services of these groups didn't do much, as they flat out refused to remove fake games and discontinue producing new ones. Whenever we publish a rogue report about black market operators, you always ask why isn't anyone trying to stop them from cheating players? When will the authorities do something about these shady organizations that openly advertise bogus software? Well, we decided to do more, and you'll be glad to hear our plight to get them off the market hasn't been in vain.
On June 14, 2017, LCB got in touch with Lightning Box Games, a licensed game development company, which provides software to numerous online, land-based and social casinos. Thankfully, the company has awesome managers, who were willing to cooperate and help us get to the bottom of this concerning issue. They found a contact at Aristocrat, whose games are being illegally endorsed and falsified by 2WinPower and their associates. We had hoped they would take action to protect themselves and their loyal players.
The company responded immediately, and were able to block 2WinPower website through a Russian internet service provider. The pirates weren't about to give up so easily, reemerging online through an ISP in Moldova. Following a contact with that ISP, 2WinPower was finally cornered. They had no choice but to remove fake Aristocrat games from their website!
As you can see, we never gave up this fight and the results are so satisfying. Hopefully, the action to shut down 2WinPower and their affiliates won't stop here. They've shown great resolve to stay in this business no matter what, cheating gamblers and honest providers alike. Special thanks go to Lightning Box and Aristocrat managers, whose expeditious action led to this amazing outcome in the battle for fair gaming.
"The company responded immediately, and were able to block 2WinPower website"
Casino Warnings & Rogue Reports
Back to articles