Back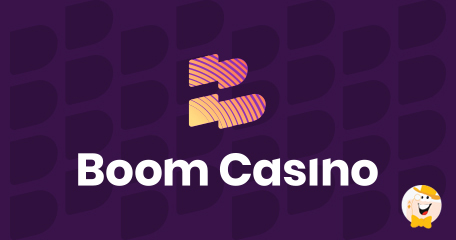 Coming from the creative factory of the award-winning company Hero Bet, LCB's team presents Boom Casino, a new betting shop that will open its door in February 2020. Being behind several successful entertainment hubs such as Speedy Casino, Speedy Bet, and Casino Heroes, Hero Gaming has more than extensive knowledge about what it takes to become a desirable venue to visit.
A rich experience combined with information from detailed interviews with VIP players led to the creation of a new entertainment facility. As the management believes, it is going to be "the slickest and best casino in the world."
Introducing Boom Casino!
During the past few years, there has been a trend towards simplicity and speed in the industry and Hero's Speedy brands prove that the company was closely following those tendencies.
Testing the waters carefully…
…the "heroic" team discovered that the time has come for some new trends- to put the casino games in full focus.
Built with Swedish engineering skills and Maltese gaming operations and expertise, they established an entertainment parlor that puts the gameplay front and center and keeps simplicity in focus.
Besides introducing online casinos, Hero keeps inking strategic partnerships with various software developers to diversify the content portfolio. September 2019 brought them cooperation with Red Rake Gaming, while July 2019 was marked with an agreement with Wazdan.
Bombastic Selection of Special Features
Finding something unique to attract the community's attention is a rather challenging task, it requires lots of brainstorming. The team behind Boom Casino seems to have done the homework, as they came up with some brilliant concepts on how to enhance players' experience.
Wanting to redefine the common structure of the VIP scheme…
…they came up with the idea to design an Infinite loyalty program. Many other loyalty clubs have a problem of punters reaching a point where they feel like leaving, and that is not the case for Boom Cash. The player gets rewarded both when winning and losing because the pot is always building up - it is infinite.
Then, there's a personalized casino games section, which is an upgraded version of "favorite" lobby. This option makes it possible for consumers to play their favorite games faster than anywhere, thanks to the dashboard where one configures the releases he/she always wants to have at hand.
In addition to this…
… there's an Expert's Area & Pro Tips, where customers will have the chance to gain more info about new titles, events, and learn some cool tricks. There's also a section with Game Recommendations, to make it easier for players to find new releases to meet their demands.
"LCB's team presents Boom Casino"
Upcoming new casinos
Back to articles