Back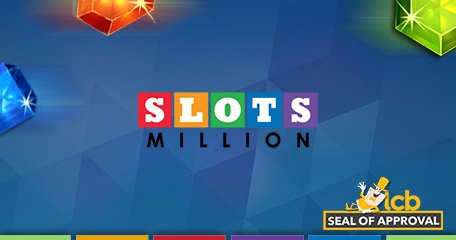 Having launched in 2015, you might be thinking: it's about time Slotsmillion earned a Seal of Approval from the LCB team! True, it's no surprise that the online casino landed a spot on our LCB-approved list, but don't discount the time and effort put into determining whether or not a site is worthy of this status. We take pride in our seal, and it's no secret that it can be difficult to come across a casino that you can trust. Luckily, you can leave that to us, as we're always on the hunt for the most reliable brands in the online gaming industry.
Our Seal of Approval is precious, and you better believe we aren't handing it out to just any casino. Just some of the elements that make up our criteria include: whether or not the casino has an official rep registered to the forum, maintains a consistent record of no unresolved complaints, fair terms & conditions, valid operating license, and others. Of course, during the intricate process of deeming this casino worthy of the seal, our team was able to check each of these elements off, and then some.
So, what is it that makes Slotsmillion a cut above the rest? The site is home to an impeccable selection of reel games, as it should with a name like that! Launching in 2015, it has invited players on a global scale to play its online games. Among its slot collection, include progressive jackpot games, 3D slots, and classic titles. No matter what kind of slots are your cup of tea, they've got it covered.
It wouldn't be a complete gaming experience without the inclusion of a lucrative loyalty program. In appreciation to its loyal members, the site is dedicated to giving out rewards on a regular basis, ranging from free spins to be used toward newly added games, reload bonuses, birthday gifts, cash back opportunities, free cash, and more.
While it may have our seal, for now, our team runs a tight ship, and the casino must continue to maintain a quality level of service to remain in good standing. However, we think they'll be just fine.
Congrats Slotsmillion!
"landed a spot on our LCB-approved list"
LCB News
LCB Approved Casinos
Back to articles