Back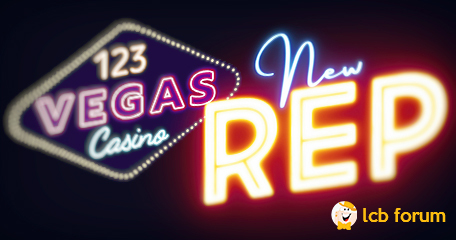 Do you need additional assistance regarding a problem that occurred while playing on the platform of your favorite casino?
Don't worry, we have a solution!
As you may already know, LCB founded its acclaimed LCB Support Forum, where you can find representatives of your favorite brands who are ready to lend a helping hand!
On our forum, clients can find solutions to their problems, but the forum offers much more than that!
LCB welcomes another ever-popular brand to its platform, and a representative of this casino is ready to provide you with unlimited fun and assistance…
Welcome Aboard!
123 Vegas Casino has introduced its Rep for additional support and help. You can find the representative under the 123 Vegas Support and Complaints Thread where she left her message and said her name is Nancy!
Nancy said she would be happy to answer any questions you may have.
The thread is 100% transparent, which means that clients can read the comments of other members.
Also, on this thread, you can leave your observations, praises, and complaints, or simply exchange your experiences with other members.
Nancy is ready to talk to you. Let's welcome her!
More on the Brand
123 Casino is a well-established operator that is owned by a Belizean corporation.
Unfortunately, at the time of writing, we were unable to find a license for the casino.
The brand is mainly focused on players from the United States of America, Canada, and New Zealand.
For those who meet the operator for the first time, 123 Vegas has prepared a nice introductory package. However, no loyalty program is available.
And now, currencies: the casino offers its clients the possibility to choose one of the two currencies it supports - BTC, or USD.
The site is also home to content from developers including BetSoft, Dragon Gaming, and Dragoon Soft.
If you need the help of any kind, you can contact support via live chat or email or simply visit our LCB Forum. You can also find more information about the casino on our review page of 123 Vegas Casino.
Play safe and responsibly!
"Feel free to post any questions, requests or even suggestions here."
LCB News
Back to articles