Back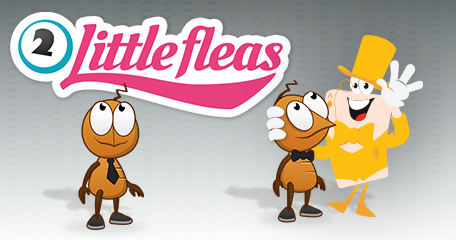 LCB members, please join us in welcoming a new site to the network! In recent days, network founder, Joshua Chan and Nikola Zugic, network Co CEO, have been finalizing details for the $835,000 purchase of online bingo portal, TwoLittleFleas. As of May 8th, it's official, and we are happy to have yet another site join the family. We have high hopes that it will complement the network beautifully. In perfect LCB-style, the site provides avid bingo players with a sort of one-stop shop for all things bingo-related. From full reviews of your favorite bingo sites to tips, tricks, and more, TwoLittleFleas brings with it a spectacular foundation for our team to build on.
Commenting on the deal, the previous owner Oded Keinan from Lindar, said: "Two little fleas has been a fascinating journey From the get go the mission has always been about clean SEO that yields sustainable and scalable growth by producing interesting and relevant articles which in turn resulted in an outreach buzz. We have over recent years moved from affiliate to operator and decided we should concentrate our efforts at creating Mr Q; the first fully response HTML5 bingo platform. We look forward to working with Josh and his team for a seamless migration and are confident that the TLF customers will continue to enjoy first rate promotions under the LCB umbrella." 
Tell Us More
The site covers just about everything you can think of when it comes to the beloved game of bingo. Users are met with a simple pink and blue layout upon launching the site, and the two fleas are front and center, guiding you as you browse the available pages. The concept is quite cute, as the homepage explains the two insects are just 'itching to give you more than just good honest reviews of online bingo sites.' Well, it's aim is true, and that's exactly what its team has provided players with thus far. Users can check out reviewed bingo sites, with an added option to organize the results by network, software, currency, payment type, and other characteristics. Pages have also been developed to showcase the newest bingo sites, and those that are coming soon, along with where to go for no deposit & free bingo bonuses, and free play opportunities.
For a complete tutorial on the history of the game, standard rules, the different variants, how to play, and tips regarding how to win, the 'Bingo Guide' has got you covered. There are also options for free slot play, and the latest in bingo-related news. 'The Hub' provides a relaxed area of the site where players can let loose, and read about interests outside of bingo, including TV, crafts, photography, art & design, recipes, and science.
What's Next?
Now that the LCB network has acquired this site, you're probably wondering what its next move will be. While the TwoLittleFleas staff has done a great job with the site, the terms of sale do not include the staff. What we do know at this point, is that one of its original content writers will work closely with the LCB team on a temporary basis, until we are comfortable taking the reins, and moving forward with our own vision. Again, while the site has provided a solid foundation to work with, we wouldn't be the team you know and love, if we didn't immediately get hard at work, making the necessary enhancements and improvements to make TwoLittleFleas an even better option for the bingo community.
As you know, our team never quits, and this acquisition serves as the THIRD for 2017, alone, following up the purchases of World Casino Directory, and KeyToCasino earlier this year, along with the addition of numerous partner sites since the initial LCB launch back in 2006.
"online bingo portal with loads of potential"
LCB News
Back to articles