Back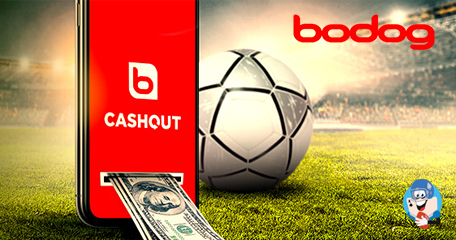 The Bodog Entertainment Group is a leading online casino and sportsbook that was founded in 1994 and launched with a strong online presence in the early 2000's. This gaming operator was established by a Canadian-Antiguan entrepreneur named Calvin Edward Ayre, and it is licensed out of Antigua and Barbuda.
Bodog initially began operating as a sportsbook, and they are proud to be the only remaining sportsbook with a stand alone network. Ever since late 2011, they have been functioning under the brand of Bovada for the American player's platform. The brand has recently announced some exciting news for sports bettors. They are now offering a Cash Out option for in play live betting on sporting events.
What is a Cash Out Feature for Sportsbooks?
The Cash Out option enables players to receive a payout on their sports bet prior to the final result of the event occurs. The total amount of the payout the bettor will be entitled to is correlated from the odds the wager has of becoming a winner at that current time.
How Does the Cash Out Feature Work?
First of all, it is important to note that the feature is not available for each and every type of bet and market across the platform. When you have selected a market that is presently offering the Cash Out feature a warning notice will notify the user that it is available.
Once you have confirmed the wager you can see on the 'Open Bets' coupon that a 'Cash Out' button provides you with the current available amount to be paid out on at that given time. This pay out of currency will progressively change or vary over time as the odds are consistently updated throughout the course of the sporting event.
Once the gambler accepts the Cash Out and the transaction is completed you will receive a confirmation message notifying the player. The bet will then be closed out as it disappears from the screen and the previously agreed upon amount will be reflecting in the account balance in a matter of just a few seconds. The deal will then be available to be viewed in the transaction records labeled as 'Cash Out' and can looked over at any time necessary.
Key Benefits for Players:
The latest option at Bodog ensures the individual that they will be paid out on a percentage of the original wager even when the outcome of the event is not what was designated by the bet. This in theory guarantees and provides gamers more overall control of their bets especially if the game is not going as expected by gamblers. This feature provides users with a better and more pleasurable experience when betting on sports.
Live Sports Betting
Back to articles