Back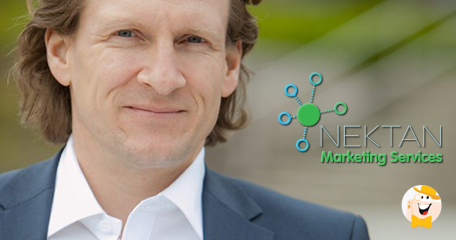 Nektan, mobile casino games software developer, has just landed a new CEO. Leigh Nissim joins the team with over 17 years of experience, and the company could not be more pleased with its recent appointment. He is a replacement for prior interim manager, Gary Shaw, who now serves as the company's Director of Strategy. Nissim has worked in administrative positions in DIGITAL and technology businesses, and brings much to the table for the developer.
Nissim previously spent four years as the Global Commercial Director at IGT. Additionally, upon completing a graduate training program at Lloyd's of London, he proceeded onward to the company's Market Financial Services district. Additional EXPERIENCE lies in the roles of consultant, managing director, and chief executive.
"We're delighted to be appointing someone of Leigh's calibre and experience to Nektan during this period of high growth and development. With his strong track record of successfully growing gambling businesses across our product verticals and within regulated markets, Leigh's appointment will help Nektan continue its growth momentum and capitalise on new distribution and product opportunities," commented Nektan's Chairman, Jim Wilkinson.
Wilkinson continued, "The Board is confident that Leigh's digital and gaming pedigree, plus his financial background gained earlier in his career at Deloitte, will benefit the employees, customers and shareholders of Nektan as we enter the next chapter of our development."
Among his additional credentials, Leigh is also trilingual in English, French and Spanish. In his downtime, some of his hobbies include swimming and golfing.
Source:
"Introducing Leigh Nissim, Nektan CEO" , nektanms.com, November 23, 2016.
"software developer, has just landed a new CEO"
General Gambling News
Back to articles