Back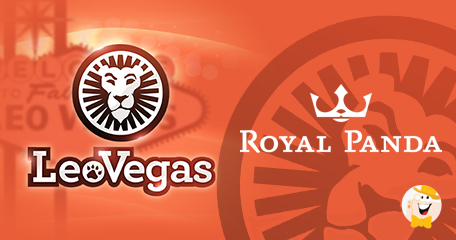 Gaming group, LeoVegas, has announced the acquisition of Royal Panda, an online casino platform operating mainly in UK market. During a presentation that took place in late October, it was revealed that the purchase was completed for a price of €60 million with a possible earn-out payment of €60 million more. The casino has also inherited a debt financing of €100 million (€40 million of which is Revolving Credit Facility) – and due to this, the casino's Board of Directors will be fine-tuning the company's financial plan and targets before the acquisition is officially completed on December 1st.
Through this purchase, the casino has gained an inspiring name that will add to their reputation. Royal Panda's UK market share brought in 50% of the company's total revenue – the brand will, therefore, make a significant shift towards expanding in regulated gaming markets such as British. The debt financing was obtained so that the company may act on future business opportunities that may arise, and the financing has a three-year term with an interest rate of about 2%. Royal Panda is entitled to a maximum earn-out of €60 million, but a minimum of €50 million in Net Gaming Revenue must be achieved for this.
Gustaf Hagman, LeoVegas' Group CEO, commented: "Royal Panda has in a short time built up an efficient business with an exciting and strong brand. This is a major acquisition that we are carrying out following a carefully executed process. With the help of the strong symbolic value in the panda, the company has built a premium brand among gamers, and we will complement LeoVegas with Royal Panda. This gives us two great brands with global appeal, which makes the scalability in the continued growth strong while strengthening our position in the UK."
The next step is for the brand's Board of Directors to leave behind the company's short-term financial plan for next year. Among new, long-term targets are the following: organic growth above online gaming market, at least 15% EBITDA margin assuming 100% regulated markets and dividend policy to distribute at least 50% of net profit over time.
Malta-based Royal Panda currently has about 60 employees and has recently launched a sportsbook. Mobile gaming takes up 65% of company's revenue.
Source:
"LeoVegas enters into agreement to acquire gaming operator Royal Panda, obtain debt financing of EUR 100 million and adjusts financial targets", globenewswire.com, October 24, 2017.
"the purchase was completed for a price of €60 million"
Gambling Law & Society News
Back to articles