Back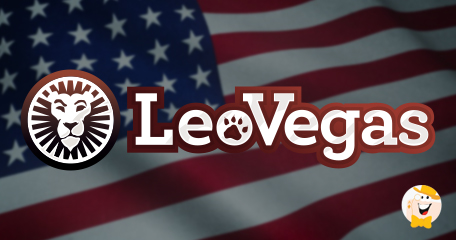 Iconic online gambling and betting brand, Leo Vegas, has announced that it will enter the regulated gambling market of New Jersey, thus entering the USA for the first time in their history.
To ensure a top-of-the-line gaming experience, the brand will launch with their own proprietary technical platform. The first US customers are expected during the first half of 2022.
Just in Time
As the USA's regulated gambling market is soon to become the world's largest, the operator is starting to establish their operations there.
The market access to LeoVegas in New Jersey will be provided by gambling giant Caesars Entertainment, their partner in this venture.
As said, LeoVegas will use Rhino - their proprietary technical platform, for their establishment on the US market. This choice will provide the company with the full control over the product and will "enable a unique and competitive gaming experience for American customers."
The platform will, as a part of the US launch process, be certified by the New Jersey's online gambling regulatory body. Its Rhino platform is ported for stability and scalability on Google Cloud and is developed for multiple brands. It handles over ten brands and is licensed under seven jurisdictions. It can handle more than 60 game integrations from casino providers, sports books and over 30 payment service providers.
A Strategic Decision
LeoVegas Group's CEO, Gustaf Hagman, remarked on this historic occasion:
"We are proud to finally be able to share our plans to establish ourselves in the USA. We think the time and partner are right to launch 'The King of Casino' in the USA. The American market has immense growth potential, and players are just now discovering online gaming."
Hagman added that LeoVegas will focus on what the company is best at, which is offering innovative & world-class gaming experience in mobile phones. This was a strategic decision, to establish themselves with proprietary platform, as they know that "having full control over our technology is a key competitive advantage."
New Jersey, US state with about 9 million people, was among the first to legalize online gambling in 2018 and is today the largest online gambling market in the USA with revenue of more than $1 billion.
Source:
"LeoVegas Announces Launch In The USA", leovegasgroup.com, May 17, 2021.

"Leo Vegas, has announced that it will enter the regulated gambling market of New Jersey"
General Gambling News
Back to articles