Back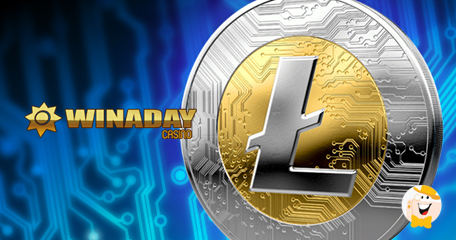 Good news, cryptocurrency connoisseurs and, especially, Litecoin users; Litecoin is now live as a viable deposit and withdrawal option at Win a Day Casino!
As Bitcoin continues its turbulent and uncertain voyage into 2018, Litecoin, as a lighter, faster and cheaper option is becoming a firm player favorite. Deposits have a much lower fee and payouts are usually lightning quick so you don't have to wait for days to have your money collected. Minimal transactional delay is not its only worth (although, potentially making thousands of transactions in a matter of seconds is not to be scoffed at). You can quickly set up your Litecoin wallet on at the casino and start depositing right away.
During the summer of 2017, it began its cryptocurrency journey by adopting Bitcoin. Litecoin, founded in 2011, can be bought via cryptocurrency exchanges such as Okex and Kraken. From February 23rd until March 1st, the casino will double all deposits up to $500, made with Litecoin while using the bonus code LTC100!
In other news, the site will debut a new slot game this week: the 5x4, 30 payline Phantom of the Opera. The game, with its range of generous bonuses and extra features, will come with a $15 Freebie for all of those who have made at least one deposit.
Watch this space, because a brief announcement has been made that Slotland Casino will be adopting Litecoin very soon as well; we'll provide more info on that as we get it.
"Litecoin, as a lighter, faster and cheaper option is becoming a firm player favorite"
Casino Banking
Back to articles