Back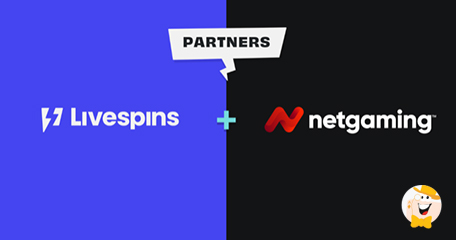 NetGaming, one of the most successful slot developers, has just struck a deal with Livespins, to feature its full slot catalog via the latter platform.
This means that Livespins' streamers can utilize the provider's games in their broadcasts. Some of the included games are 3 Wild Jokers, Dragon Fortress – Battle of the Castle, Skulls Gone Wild as well as branded slots such as MTV Pimp My Ride and Shelby Online Video Slot.
More Info on the Agreement
The agreement with Livespins enables NetGaming to boost awareness of its games among the new generation of casino players. Livespins has already conquered the market by storm with its platform, and players are involved in the immediate action. This is possible via high-quality features such as bet behind that enables users to support their streamers in real-time. This also leads to a group bet and a common experience with every player having a chance to select the bet and the total number of spins.
Another vital part of Livespins experience is social interaction. This is made possible as players are able to communicate with the streamer and other users. Players can also include reactions to the action across the reels.
As the streamer has an important role in the streaming success, the same works for content. This allows Livespins to partner with studios whose titles are popular with players.
Official Statements
Commenting on the new deal, Michael Pedersen, CCO at Livespins, said:
"It is great to have NetGaming integrated into the Livespins platform and for our streamers to be able to access even more premium content for their broadcasts to players.
"Content plays a huge part in the success of a stream, so it is vital that we continue to onboard the best providers in the business and NetGaming certainly hits the standard of content Livespins, our streamers and, of course, players are seeking."
According to his words, together they can continue to charge the online casino space and provide new, engaging, and compelling experiences to users.
On the other side, Pallavi Deshmukh, CEO at NetGaming, says that online slot streaming is a huge business that will only become bigger. This deal with Livespins enables the company to leverage this and introduce games to new customers.
The Livespins platform is cutting-edge and the company is thrilled to join the new revolution in the gambling sector. The company looks forward to seeing streamers and users enjoy the thrills that these games deliver.
Source:
"Livespins levels up slot offering with NetGaming deal", europeangaming.eu, August 11, 2022.
"boost awareness of its games"
General Gambling News
Back to articles