Back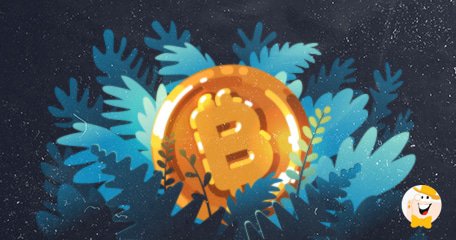 It appears that Bitcoin popularity and inevitable cryptocurrency scalability in conjunction with innovations in fast-moving iGaming industry is perpetually enticing to emerging providers. The newest addition to the list comes in the form of Lootbits, a combination of games and virtual currency rewards, creating hype in the online gambling community.
What is it all about? Is it all as good as it seems? Or, perhaps, there is something you should know before you deploy? Let's see.
Is Simplicity Best or Simply Easiest?
Marketed as a combination of gamification and rewards received in Bitcoins, Lootbits provides for looting opportunities, free games, and promotional offers.
Before we go any further, let's see the foundations.
Lootbits is a very fresh site. According to who.is, it is registered in Panama on March 16, 2019. Details about owners are protected.
In addition, Lootbits does not provide any information regarding its license and jurisdiction, games and RNG testing. We couldn't establish whether the games are tested and provide for fair play RTP, nor how are they regulated and, most importantly, which legal support is to be expected if any grievances occur.
In that sense, according to public information available at their website, it appears that either Lootbits is built on the sand or they just didn't deem important to provide visitors with such details.
In terms of games, players can register for free without deposit or any KYC requirements, receive a welcome bonus in gems — the in-game currency — and start playing in the search for Bitcoins.
Gamers are rewarded by opening (looting) boxes at disposal and for the time they spend on the platform. Each box contains hidden XP points, collectible badges, more gems, or Bitcoins.
XP points are used to advance through levels. There are five levels of players' experience remotely resembling contemporary casino rewards programs. Each one offers more gems per hour and better rewards. Based on 100 points increments, top tier level is achieved after 500 points.
Badges, a total of 36 of them, are a unique feature. Once the player finds 15 badges, the earnings for offers completed increase by 20 percent. According to users' reviews, there is no further usage of badges at the time.
There are currently three games available: the Jungle (maze based featurette requiring five wins in a row to earn 70 gems), Trading (using gems to bet on the price of Bitcoin in the next five minutes), and Lotto (buy tickets and participate to win a jackpot once the 25 players join in).
Players can earn additional gems by either participating in promotional offers (installing apps, taking surveys) or through referral program to attract other players. Additional rewards consist of either more gems or Bitcoins.
Once the withdrawal limit is reached, balance can be withdrawn in Bitcoins to player's digital wallet.
To Loot or Not to Loot?
That's what the company and a handful of favorable reviews, usually accompanied with referrals offering extra gems for sign-in, have to say about Lootbits.
At our forum, we experienced it firsthand. The informational thread was overflown with spammed referral links, quickly removed by our admins, before our community members took over and provided a valuable share of their experience.
To that matter…
Terms and Conditions are the fundamental reading for any aspiring player.
Upon sifting through, the lack of site liability is noticeable. The balances can be changed or nullified at any time without prior notice. Content provided by third parties is with no warranties whatsoever. Nothing that players' face should be interpreted as advice.
T&C allows Lootbits to assign, transfer, and subcontract its rights and obligations without any notification. Additionally, they legally supersede all prior agreements and understandings between Lootbits and players.
By registering, players accept T&C indemnifying to fullest extent Lootbits from and against — well, everything related to anything.
Faced with such language, short of our forum, players usually scramble to Google.
Therein, a lot could be found about Lootbits in past few days. Experiences range from getting the Trojan viruses to not being able to withdraw Bitcoins, while opinions go as far as being "probably a malicious phishing scam" up to the very bad trust index.
Being Looted or Rewarded?
It appears that in some cases good old saying never goes out of the fashion — if you want something done, do it yourself! Especially when it comes to players' protection, iGaming evaluation, and certified operators.
Lootbits is in BETA version and number of, shall we say interesting findings in their digital footprint just might be initial glitches that will go away in time. Provided the platform is run responsibly and managed properly, it might provide for enticing Bitcoin opportunities.
That being said, as things stand at the moment of this writing, Lootbits should be threaded carefully and with caution. After all, games in iGaming world should be fun and not realm to provide for unwanted visitors to your device.
As always…
We will keep them on our LCB radar and provide you with additional information as they come. If you, by chance, have your thoughts and experiences on Lootbits to share, don't hesitate!
"Lootbits, a combination of games and virtual currency rewards"
Bitcoin
Back to articles