Back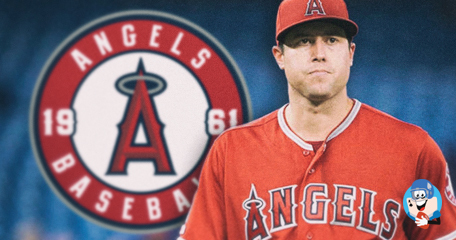 On Monday, July 1st, 2019 the Los Angeles Angels Pitcher, Tyler Skaggs, was found dead in his hotel room in Texas. He was only 27 years old, and he was just recently married. There has not been a whole lot of details released at this time.
News broke on Monday after local police reacted to reports of a man found unconscious in his hotel room in Southlake, Texas. The Southlake police pronounced the young Angel's pitcher dead on the scene. They have stated that there are no signs of foul play or any indication that Tyler Skaggs took his own life.
The baseball game between the Los Angeles Angels and the Texas Rangers that was scheduled for Monday, July 1st, 2019 was cancelled. The night game on Tuesday, July 2nd, 2019 will begin with a moment of silence for Skaggs. It is sure to be an emotional experience for all who were close to the young pitcher such as his teammates, coaches, family, friends, and the entire Los Angeles Angel's MLB organization.
Skaggs' Pitching Statistics:
Year

Age

Tm

Lg

W

L

W-L%

ERA

G

GS

GF

CG

SHO

SV

IP

H

R

ER

HR

BB

IBB

SO

HBP

BK

WP

BF

ERA+

FIP

WHIP

H9

HR9

BB9

SO9

SO/W

Awards

2012

20

1

3

.250

5.83

6

6

0

0

0

0

29.1

30

20

19

6

13

0

21

2

0

1

133

71

5.86

1.466

9.2

1.8

4.0

6.4

1.62

 

2013

21

2

3

.400

5.12

7

7

0

0

0

0

38.2

38

23

22

7

15

2

36

2

0

2

170

76

4.86

1.371

8.8

1.6

3.5

8.4

2.40

 

2014

22

5

5

.500

4.30

18

18

0

0

0

0

113.0

107

59

54

9

30

1

86

4

0

7

464

84

3.55

1.212

8.5

0.7

2.4

6.8

2.87

 
 
 
 
 
 
 
 
 
 
 
 
 
 
 
 
 
 
 
 
 
 
 
 
 
 
 
 
 
 
 
 
 
 
 
 

2016

24

3

4

.429

4.17

10

10

0

0

0

0

49.2

51

23

23

5

23

0

50

2

0

0

219

97

3.95

1.490

9.2

0.9

4.2

9.1

2.17

 

2017

25

2

6

.250

4.55

16

16

0

0

0

0

85.0

90

46

43

13

28

0

76

6

2

5

365

94

4.56

1.388

9.5

1.4

3.0

8.0

2.71

 
 
Gambling Law & Society News
Back to articles