Back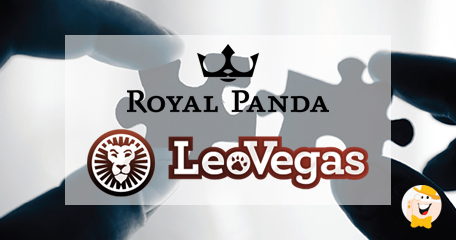 Starting December 1st 2017, Royal Panda, UK's leading gambling and sports betting brand currently owned by Web Investments Limited, will continue its virtual journey in the regulated market under the LeoVegas Group. Its wholly owned subsidiary LeoVegas International Limited has already entered into an agreement with Royal Panda, to purchase the Malta-based brand for a price of EURO 100 million.
A mobile-oriented operator, Leo Vegas was established in 2012, and in just five years went from an unknown company to an award-winning online casino with a global appeal and recognized services in the mobile sector. This upcoming acquisition will serve to strengthen their position in the large and thriving UK market, through an already established and trusted brand with a significant player base, recognized trademark and well-developed services. Since a large percentage of Royal Panda's revenue comes through mobile users across the UK, it was seen as a good fit for future expansion plans of LeoVegas.
To this purpose, the company has obtained debt financing of EUR 100 million, with EUR 40 million constituting a revolving credit facility. According to the deal, Royal Panda will be paid 60 million up front, and is entitled to a potential maximum earn-out payment of EUR 60 m, provided they can meet certain financial milestones within 12 months from the date of completion: namely if they manage to achieve net gaming revenues of €50m, and EBITDA within the specified time period.
LeoVegas Group CEO, Gustaf Hagman, commented for the press stating the reasons behind this major business move:
"With the help of the strong symbolic value in the panda, the company has built a premium brand among gamers, and we will complement LeoVegas with Royal Panda. This gives us two great brands with global appeal, which makes the scalability in the continued growth strong while strengthening our position in the UK."
Given that the company's short-term financial targets have been set before signing the deal with Royal Panda, LeoVegas' Board of Directors will reset the goals for 2018, but the long-term targets will remain as they were.
Source:
'LeoVegas Enters into Agreement to Buy Gaming Operator Royal Panda', maltaigamingsummit.com, October 25, 2017
'LeoVegas acquires Royal Panda, celebrates another boffo quarter', calvinayre.com, October 25, 2017
"LeoVegas International Limited has already entered into an agreement with Royal Panda"
General Gambling News
Back to articles