Back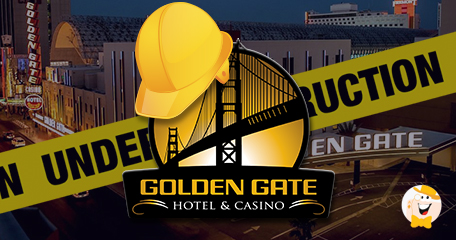 For the first time in five years, Golden Gate Hotel and Casino in Las Vegas will undergo a host of renovation works. The end result of this major undertaking will be that this famous venue will double its size and have another 100 new slot machines added. This is just the tip of the iceberg, however.
In 2012, the Hotel and Casino expanded its location by adding a new lobby and a five-floor hotel tower. The new series of renovations is set to begin on August 20th, and the venue will be temporarily closing its doors through the 25th. The overhaul will see workers adding a new entrance that will be grandiose in size and in the materials used (velvet curtains and gold medallions is what we managed to dig out so far) as well as a OneBar extension. There will also be a new tower, covered in 360 degrees of televisions. Along with the enlargement of the slot machine section and having more games on display, we are certain these additions will prove to be a bullseye with the punters and the facility's popularity will only keep growing.
The Golden Gate Hotel & Casino is 111 years old. It was opened in 1906 under the name of Hotel Nevada and it has seen the birth, growth and glory days of Sin City. As one of the most famous landmarks in Las Vegas, this revamp is causing understandable excitement among punters and visitors to Vegas alike, but also the hotel's staff.
Derek Stevens, venue's CEO, commented that they are,"thrilled to continue their incredible narrative and evolution while still contributing to the ongoing revitalization of the area."
Source:
"Golden Gate Hotel & Casino ready for major expansion", news.worldcasinodirectory.com, Kelley Marie, July 23, 2017
"the facility's popularity will only keep growing"
Land Based Casino News
Back to articles