Back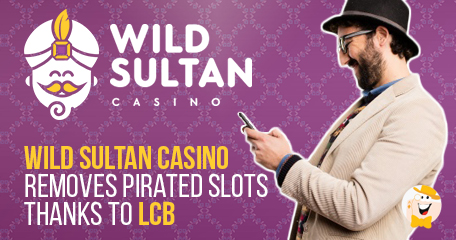 Wild Sultan Casino is a relatively recent addition to the LCB list of online brands, and as all things new, it has attracted attention from players looking for a fresh site to explore. Keeping a watchful eye on the operator, in early June one of our mods noticed certain irregularities that had to do with their integrated software. Trying to get to the bottom of the problem, we had a very interesting discussion all throughout June with the management of the casino, and are pleased to say achieved great results, even though it was a rocky road to success.
The issue with Wild Sultan was a peculiar one and we, having dealt with so many software pirates and rogue venues, haven't really encountered a case such as this one before, despite our vast experience in the matter. The site is the only brand operating under Blackrock Entertainment and licensed in Curacao.
Forgeries and Originals on the Same Platform?
The first thing to mention is the fact that the site was caught using FAKE and REAL software alternately and simultaneously, depending on a game. Admittedly, we were confused at first - why would they need pirated games if, they already have the originals via a legitimate deal with Net Entertainment, who is their main supplier? There were forgeries from other developers as well - Quickspin and Nextgen. Do they even know some of the slots have been tampered with? We got in touch with them immediately, and after a few email exchanges, it was clear as day the management is indeed fully aware of this, and not only that! But trying to wiggle out of it, throwing dust in our eyes pretending it is perfectly fine to host the games on an unfamiliar domain, instead of the official one of the original provider. We can only assume this is a clever subterfuge tactic to cheat players while keeping a pretense of fairness with real slots to show for it!
What we discovered is that the site hosted the software on costero.io domain, a source which has nothing to do with NetEnt, whose real source has always been casinomodule.com. So what the domain for all integrated games should be is https://wildsultan-static.casinomodule.com/. Having a strange source is a fraud in itself, simply because you cannot host NetEnt's games on a personal domain if you don't have the files. NetEnt does not give the files away, they only allow access to them for their clients. The proof is in the screenshots below - we used A Dragon's Story from Nextgen, Simsalabim from NetEnt, and Quick Spin's Big Bad Wolf to make a point and show the pirated domain: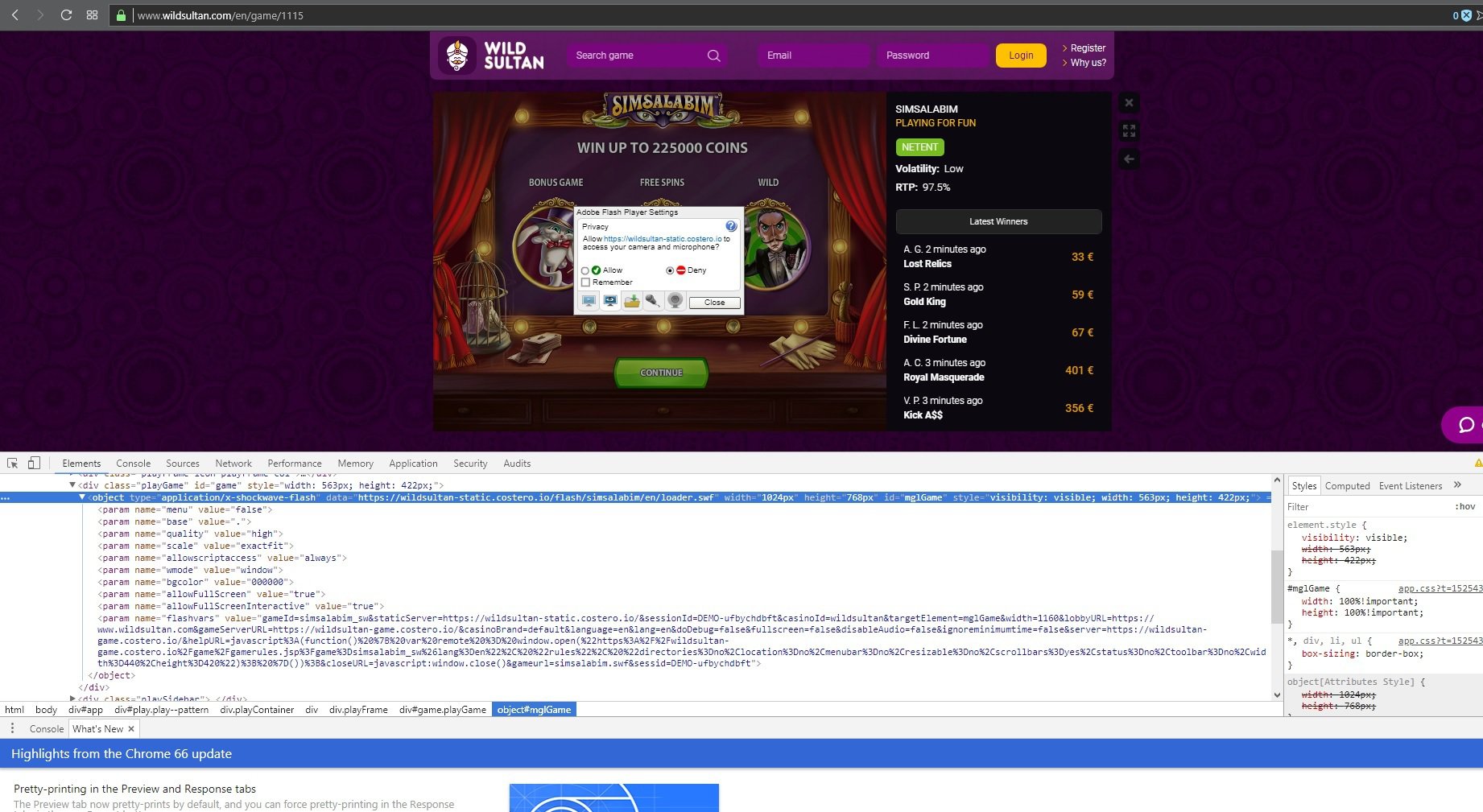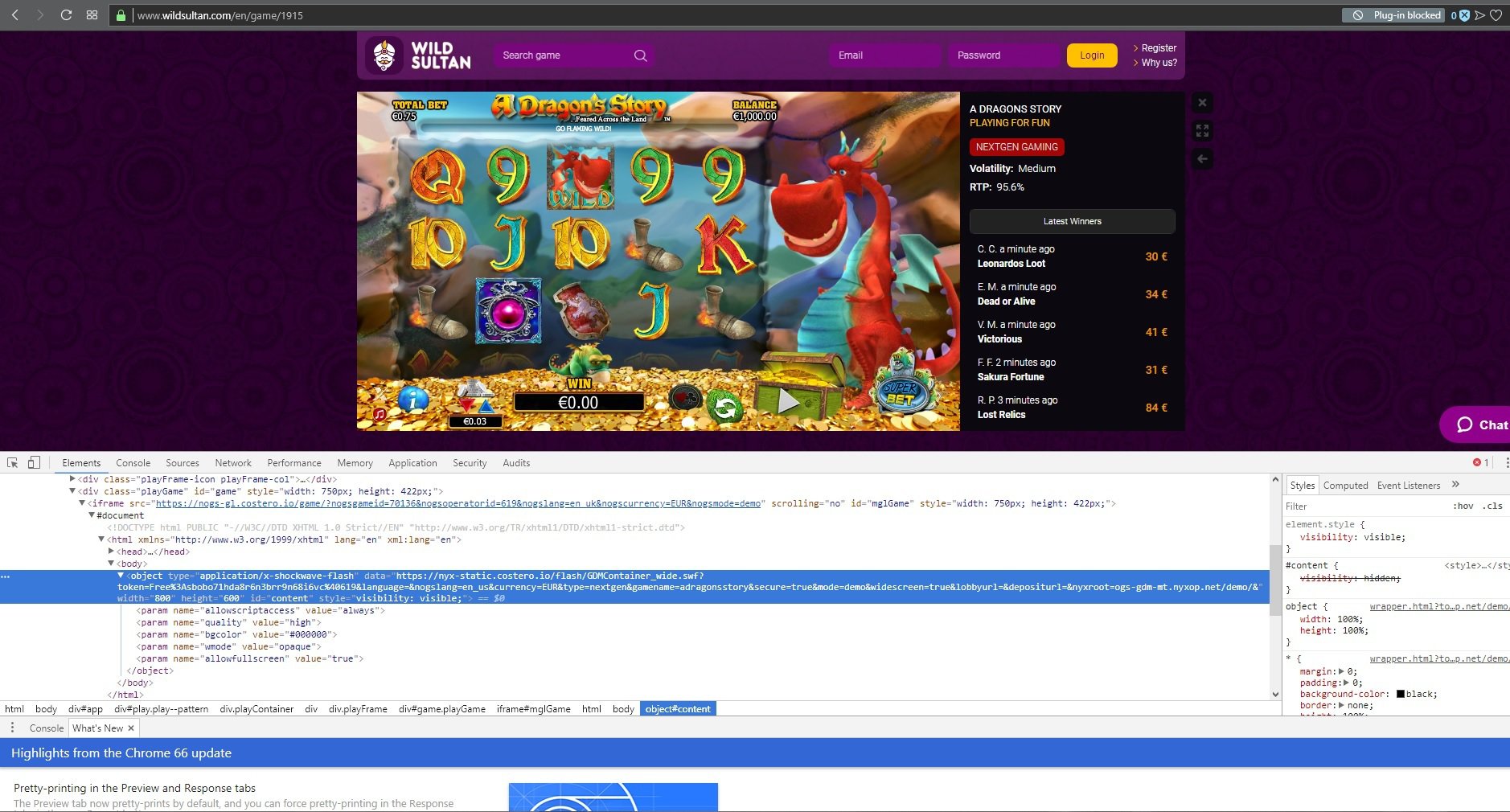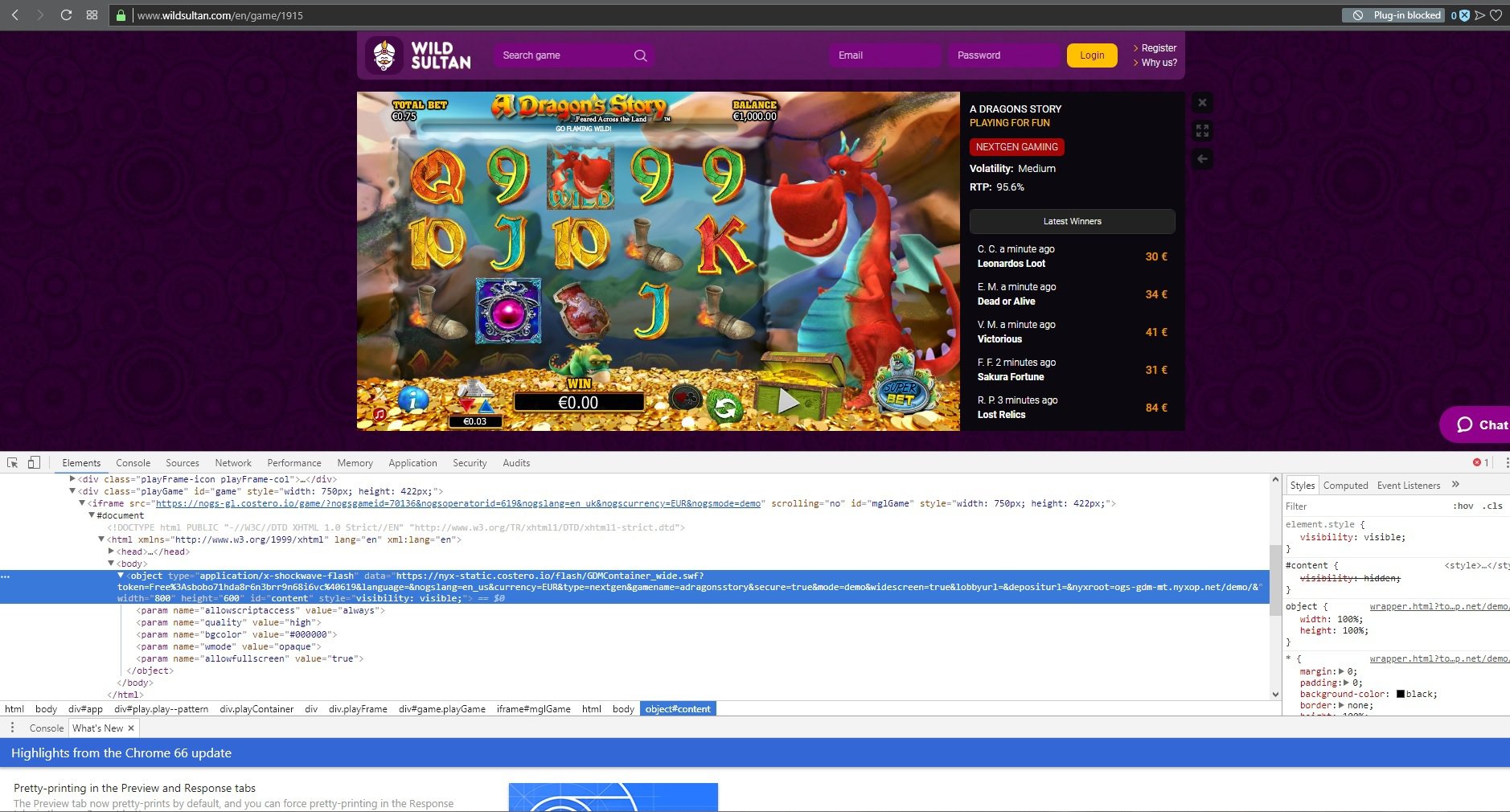 The way Wild Sultan tried to convince us we're wrong, is by claiming that costero.io is their CDN used to speed up content loading based on the player's location. They even admitted ours was not the first inquiry made into the issue. This explanation made no sense, of course, and so we pressed them to come out clean and remove the compromising slots. And they did! However, the brand never admitted the slots are fake, and the reason they gave for removing them and relying only on NetEnt's infrastructure was ''to ease people's minds''.
Mistakes Like This Should not be Forgotten
Not to be confused - this is not a rogue report! Wild Sultan is not on the LCB Warning list, because they DID remove the counterfeits and now offer only genuine games, and being a reasonably decent venue in other respects, we felt it would be wrong to place them with other unrepentant rogues. But, it is important for our readers to know that LCB does NOT recommend Wild Sultan to players. If you go and click on the Play button on their review page, a popup redirection will appear with casinos we recommend instead. What Wild Sultan has been doing until recently was predatory, and you should keep this in mind at all times. The question to ask yourselves is: Would they still be offering these fakes if they haven't been caught red-handed in the act?
"What Wild Sultan has been doing until recently was predatory"
Casino Warnings & Rogue Reports
Back to articles