Back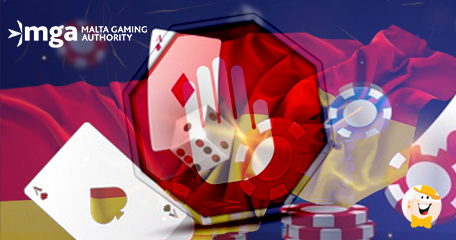 The iGaming market in Germany is being increasingly regulated by the local authorities. The main catalyst for this is the rising number of players with German accounts.
There will be one major change on the horizon: so far, the EU operators and providers who had Malta Gaming Authority online gambling license were allowed to operate in Germany. However, that will no longer be the case.
Strict Guidelines
During 2020, German Gaming Authority saw a massive increase of players with German account and now wants to regulate the market by July 2021.
This will require operators to hold the German license with a uniform regulatory catalogue.
Table games and live casino games will no longer be available with casinos that have German online license. This will be only available at land-based casinos with their own licenses.
Online casinos that wish to get the German license are requested to stop offering table games and live dealer games.
Also, casinos that stop offering table games are more likely to get the new license in July 2021. Numerous MGA providers are following this best practice for the German market.
Curacao Next?
Also…
…German license gambling websites are not allowed to be called casinos anymore - they will need to use the term Spielbank or Speilhalle, which are German synonyms for the term casino. This change in term attempts to provide an impression that the user is to expect the arcade-like gaming experience, not the gambling site.
The next in line, many assume, are the operators with the problematic Curacao license and how Germany will respond to them. They seem to have an advantage over the casinos with MGA license, however Netherlands has recently applied pressure on local Curacao government to tighten their regulations.
You can read all about the new and extensive online gambling regulations in Germany that are going to take place e soon in our own editorial on the topic.
Source:
"MGA licence no longer valid in Germany", sigma.com, December 9th, 2020.
"now wants to regulate the market by July 2021"
Gambling Law & Society News
Back to articles