Back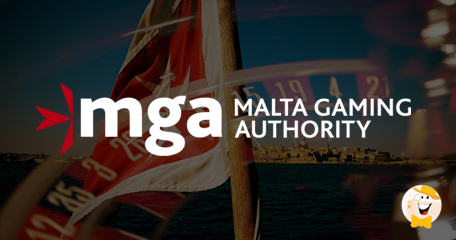 Malta Gaming Authority (MGA) has published their brand-new guidelines that concern advertising by their licensees. The body will also establish a brand-new committee to make sure they are compliant with these new rules.
The authority's new guidelines consist of a 30-point checklist for licensed operators that will also outline new enforcement in relation to responsible promotion of gambling activities.
Commercial Communications Under Watchful Eye
Overlooking this segment will be Commercial Communications Committee...
...which will be in charge of enforcing, investigating and publishing decisions on flagged issues ten days from receiving a submission regarding advertising techniques by the operator. Licensees will have three days tops to respond to a complaint.
MGA's official statement on this reads:
"The main functions of the committee lie in reviewing commercial communications brought to its attention and assessing any possible breaches. The guidelines are intended to serve as guidance on the interpretation of the regulations, and should not be considered to be a substitute for the relevant laws and regulations."
Responsible Gambling Must Always be at Hand
Under the new guidelines' text...
...all commercial communications must be "socially responsible with particular regard to the need to protect minors and other vulnerable persons from harm or exploitation." These guidelines are also applicable to social media accounts and third parties acting on behalf of authorized gaming companies.
An easy access to online responsible gaming advice must be offered by every licensee at all times. The info on responsible gaming must be at the disposal to customers no more than two clicks away once they land on the operator's page – and this is only if it can't be visible on home page due to space restrictions such as those found on mobile devices.
There will be certain premises that will be off-limits to gambling advertisements, such as restaurants, bars, public transport, while any sponsorship deals will be limited to basic text, logo or imagery with product placement banned.
Targeting of Self-Excluded Users Strictly Prohibited
The guidelines further elaborate that gambling companies must never state or indirectly imply that "solitary gaming is preferable to social gaming" and must not exploit "cultural beliefs or traditions about gaming or luck."
Those customers that choose to self-exclude themselves...
...using the future unified scheme that covers online licensees must never be targeted with promotions or adverts. MGA launched the preliminary market consultation in March that will collect feedback by stakeholders on the said self-exclusion system that should be seeing the light of day soon.
In 2018, MGA canceled eight licenses and suspended four – and "effective enforcement" of regulations led to this outcome, which is something that was covered in March report.
Malta was operating under new gambling laws for the better part of 2018. This came into effect on August 1st last year and was approved by the Maltese government. They were granted greater powers regarding compliance and enforcement of rules.
Source:
"Maltese regulator updates advertising guidelines", igamingbusiness.com, August 28, 2019.
"new guidelines consist of a 30-point checklist"
Gambling Law & Society News
Back to articles