Back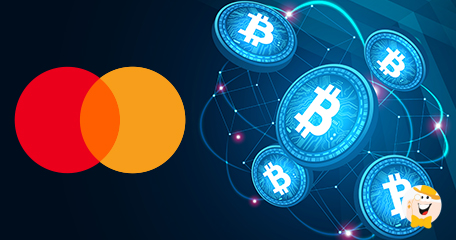 Continuously expanding its scope of safe, secure, and trusted services, Mastercard came up with a new solution for crypto transactions. Dubbed Crypto SourceTM, this program will enable financial institutions to offer secure crypto trading capabilities and services to their clients.
Knowing that cryptocurrencies are extremely popular in online casinos, this is undoubtedly great news for fans of this payment option. As far as the figures indicate the number of players opting for this banking method is on the continuous rise, which is why new solutions which enhance safety and security are more than welcome.
Worth adding is that Crypto SourceTM by Mastercard is currently being prepared for pilot programs, so additional details on broader availability will be presented in the upcoming period.
Numerous Useful Options for Smoother Transactions
The cutting-edge Crypto Source TM scheme is complemented by Mastercard Crypto SecureTM which brings a higher level of security to the crypto sector. In addition to this, the program supports card issuers in their compliance with complex regulations.
Partners associated with Mastercard will have plenty of benefits from this program by gaining access to a wide spectrum of options. This includes the entire range of buy, hold and sell services for select crypto assets, as well as:
Finest security management which encompasses identity solutions, crypto analytics, transaction monitoring, anti-money laundering, and more
Crypto cards, open banking, and cross-border services that enable smooth transactions- both crypto spend and cash out
Optimization and marketing consultancy services for diverse markets
As far as Ajay Bhalla, President, Cyber & Intelligence at Mastercard pointed out the main goal of the program is to "help bring users safely and securely into the crypto ecosystem". According to The 2022 Mastercard New Payments Index, 29% of clients from all over the world see cryptocurrency as an investment. Also, 65% noted that they prefer crypto-related services to be provided by their current trusted financial institution.
Milestone Cooperation with the Top-Funded Blockchain Company
To support this innovative scheme, Mastercard is expanding its partnership with Paxos Trust Company, a leading regulated blockchain infrastructure platform and one of its most trusted partners.
As far as agreed…
…Paxos' task would be to provide crypto-asset trading and custody services on behalf of the banks. On the other hand, Mastercard will utilize its technology to integrate those capabilities into banks' interfaces. Altogether, this would provide a seamless experience for consumers.
Walter Hessert, Head of Strategy at Paxos is positive that this solution will "accelerate the mainstream adoption of digital assets", while Jorn Lambert, Chief Digital Officer at Mastercard noted as follows:
"Our crypto product innovations will provide choice at scale and continue to bring one-of-a-kind opportunities to financial institutions as they seek to offer new, advanced services to their customers."
Aiming to make crypto transactions more accessible, safe, and secure, Mastercard has joined forces with numerous companies with the same vision. The addition of new technologies through Finicity, Ekata, RiskRecon, and CipherTrace helped them create a cutting-edge product that gives eligible financial institutions the opportunity to directly manage crypto asset investments for consumers.
Source:
"Mastercard to bring crypto trading capabilities to banks", mastercard.com, October 17, 2022.
"brings a higher level of security to the crypto sector"
Bitcoin
Casino Banking
Back to articles