Back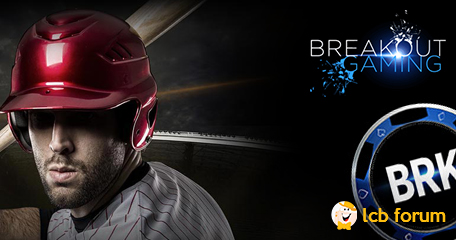 For those who have been waiting patiently for a representative from Breakout Gaming to join the LCB family, the time is now. We're rolling out the warmest of welcomes to our latest addition to the forum: Tim Rumford. He greeted members with a friendly introduction to our thread for direct casino support: "My Name is Tim and I am a representative from Breakout Gaming. I wanted to let you know I am here to address any questions or issues you may have. You can reach me here or via email at tim@breakoutgaming.com and I will ensure your questions are answered and any issues get the attention they need."
Tim added, "Our players enjoy their choice of over 20,000 monthly matches in our fully licensed sportsbook, more than 3,000 casino games, online poker, live dealer games, and much more. We currently have several promotions going including a free $10.00 No deposit bonus. Just register and then emailsupport@breakoutgaming.com. We have daily Poker Free Rolls and much more. Our new mobile poker client will be out very soon with great multi-tabling options. We will be posting exclusive promotions for LCB soon too!"
Now, you may direct your every Breakout Gaming-related need to our newly added rep. If you wish to get a little more information on this new casino representative, have a look at his user profile.
The site first came onto the scene in 2015. At first glance, sports appear to take center stage, as the layout and promotional glimpses give way to its extensive sportsbook. However, there is more than meets the eye at this online casino. It provides players with an impressive library of more than 600 games, from more than 10 software providers, including brands like NextGen, NetEnt, Cryptologic, and others! Among the gaming categories available, include a wide selection of slots, table games, video poker, and live offerings. In addition to the desktop play, users can launch their favorite titles on iOS and Android devices!
Other perks include the fact that the casino is equipped with a digital download game store, and also supports BRK multi-currency.
While the site boasts little in the way of promotions, aside from select welcome packages, you can now count on our new casino rep to provide you with details on exclusive promotions.
"our latest addition to the forum"
LCB News
Back to articles