Back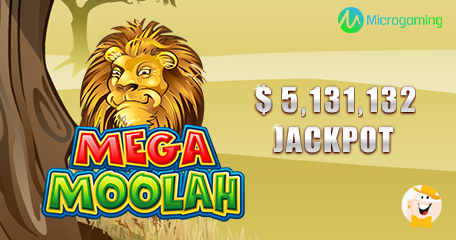 Maybe this is why people should stick to legendary titles when in pursuit of jackpots: one of the iconic slot games in the online gambling industry, Mega Moolah, has just yielded a new MULTIMILLIONAIRE. An anonymous player has hit the game's progressive, Mega Jackpot, and cashed out an incredible $5,131,131!
While additional information remains scarce, at least for the time being, we congratulate the lucky winner and remind our readers that this is the 39th jackpot since the game's inception eight years ago. If you think this win is particularly big, let us just say that it is actually within the average range for this game. The biggest-ever jackpot on Mega Moolah was won by Jon Heywood back in 2005 and it came out in the value of - wait for it – an amazing, ridiculous, perplexing $13,200,000!
The slot's progressive jackpot is increasing as players place wagers, and one can find it on several online casinos offering Microgaming content. Besides this spectacular win, the game boasts plenty of other goodies, such as bonus games, multipliers, free spins, wild and scatter symbols, making it an instant classic with the players over the years and increasing the chances for serious wins.
Source:
"$5,131,131 Mega Moolah Mega Jackpot Won", Jermalowitz Dustin, casinolistings.com, August 14, 2017.
General Gambling News
Back to articles