Back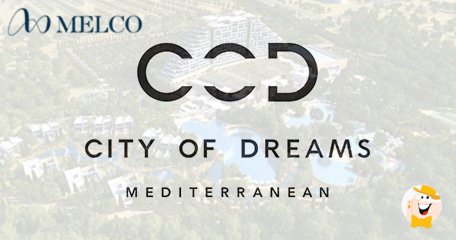 Melco International Development has a plan to sell the whole stake in City of Dreams Mediterranean (CODM). It doesn't mean that the company wants to get rid of the stakes completely. Melco Resorts is planning to sell the Cyprus project to its Melco Resorts & Entertainment company.
Details
Melco has just announced that it has concluded a deal with the parent company to acquire several shares in CODM. As a result, Melco Resorts & Entertainment will have 75% of the interest in ICR Cyprus Holdings which stands behind City of Dreams Mediterranean project in Limassol.
The total value of the deal is $375 million. It will lead Melco Resorts to the acquisition of equity shares in exchange for ordinary shares. At the moment, these stand at 55.5 million which is equal to 18.5 million in US depositary shares. The whole agreement waits for official approval of Cyprus regulators as well as standard closing conditions. In addition, the company should draft an updated shareholder agreement which will "obligate the company to provide certain corporate-level management services to the ICR Group for a fixed amount of EUR2 million ($2.27 million) per annum."
Current Situation in Cyprus
At the moment, ICR Holdings owns three casinos in Cyprus – both satellite casinos in Nicosia and Larnaca as well as a temporary casino located in Limassol. The temporary facility was opened last June to draw the interest of customers until the permanent project comes to light. On the other hand, satellite casinos began operation last December. Meanwhile, the country is expecting two more satellite projects which will appear in Ayia Napa and Paphos until the end of the year. All these venues are held by ICR Holdings.
Expectations
The City of Dreams Mediterranean (CODM) opening is planned for 2021. The complete casino complex will include about 1000 slot machines, 100 gaming tables, a luxurious hotel with 500 rooms, a special meeting space, open amphitheatre, several restaurants, and other facilities. According to some predictions, CODM will be the largest integrated resort in the European ground as well as an initial Melco complex outside Asia.
Source:
"Melco Resorts to acquire majority stake in Cyprus casino project", Erik Gibbs, calvinayre.com, June 25, 2019.
"ICR Holdings owns three casinos in Cyprus"
Land Based Casino News
Back to articles