Back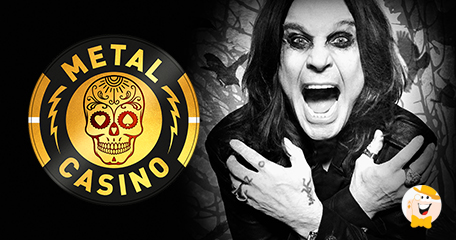 Rock legend, John Michael Osbourne, better known as Ozzy, signed a sponsorship agreement with Metal Casino, a relatively new brand that launched this year in August. The Prince of Darkness shares the same passion as the company, since it is founded by a team of metal heads and true fans of rock'n'roll.
The lead singer of Black Sabbath has become a part-time owner of the casino, making the platform even more attractive for head bangers and new members, who are eager to play the coolest games on the internet and stay close to their favorite music genre. By promoting some of the biggest names of hard rock, exclusive concert tickets and backstage access as part of its promotional offer, this establishment is becoming the boldest and most badass online gambling house in the world!
Affectionately known as The Godfather of Heavy Metal, Ozzy started his career in the early 1970s as frontman of Black Sabbath, whose phenomenal hits, 'Paranoid,' 'War Pigs' and 'Iron Man' still echo the music scene. The famous group was ranked by MTV as 'The Greatest Metal Band of All Time' even though Osbourne left to have a solo career. In 2006, the original members were inducted into the Rock and Roll Hall of Fame.
Black Sabbath reunited in 2013 for the release of a new album, '13,' and sold-out world tours with a final performance in Birmingham (England), the band's hometown.
Metal Casino nurtures the same values as its new brand ambassador and promotes a very good taste for music thanks to its team, whose dedication to customers is what motivated Ozzy to sign the agreement in the first place. The singer has always tried to keep things real and original for the fans, which is also what Clas Dahlen, chief marketing officer at the site supports and welcomes. Both parties are thrilled with sponsorship and having a rock star on board is certainly the most important marketing decision ever made.
Specifically designed and targeted at heavy metal fans, the casino offers a wide range of tailored promotions, including merchandise, tickets, backstage moments and special surprises! Its owners have spent over thirty years in the industry working for some of the most successful brands like Mr. Green, Spotify, Apple, EMI and so on. The company is registered and licensed by the Malta Gaming Authority and UKGC.
"Ozzy, signed a sponsorship agreement with Metal Casino"
General Gambling News
Back to articles