Back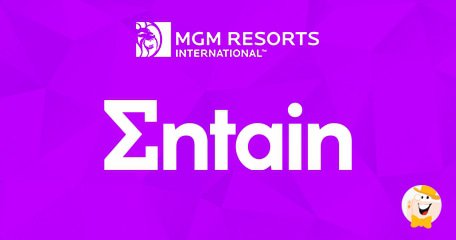 American global hospitality and entertainment company, MGM Resorts International, has put an offer to acquire the parent enterprise of Ladbrokes, a British betting and gambling business. As reported, the billionaire tycoon Barry Diller's IAC group will provide financial support, amounting $11 billion.
The holding company, Entain, whose network is also comprised of major sports betting sites in iGaming such as Bwin and an online gaming group PartyPoker, has recently rejected an all-cash proposal in the range of $10 billion.
Bid in the Wake of Online Gaming
According to experts, the bid proposal comes at the right moment for the industry, as many US-based gambling corporations are now looking for additional capacities to establish online presence on the market. Throughout 2020, many American regulators have begun to ease strict policies regarding iGaming, which is still largely controlled at the state level.
As a reminder, the US Supreme Court overturned PASPA (Professional and Amateur Sports Protection Act) in May 2018, thus removing all barriers to online sports betting in the country.
Back in December 2020, IAC invested $1 billion in MGM Resorts to stimulate the establishment's online venture. The group is now willing to even inject an extra $1bn and expand the offer for Entain PLC, hoping that the London-listed group and owner of top tier betting brands Bwin, Coral, Ladbrokes, PartyPoker and Sportingbet, would accept the $11 billion proposal.
However, it remains a mystery whether Entain's board of directors is ready to approve the new bid, which is probably going to be based on cash and stocks. Short while ago, a former executive at US casino and hotel company Caesars Entertainment, David Satz, was also added to the board of directors of Entain.
His relevant industry expertise concerning the US gaming regulatory environment will also be of great help for the UK group, including assessments and future prospects in the American fast-developing market.
The Rising Giant
The American holding company with a network of media brands across 100 countries, IAC Group (Interactive Corporation), is definitely going to contribute to the unstoppable growth of MGM's online gaming venture, whose $1bn investment from August equals a 12% share of the conglomerate.
On a related note, IAC currently holds scores of online and digital media brands, such as the politics-focused news publication site The Daily Beast, the world's second largest video streaming network Vimeo and a home services site, Angie's List.
Over the years, the holding company IAC has purchased several frontrunning online companies in other niches too, including an American online travel shopping portal for consumer and small business trips, Expedia. In recent weeks, IAC acquired Match Group, the parent company of geosocial networking dating apps Tinder and OkCupid.
Even though both entertainment groups declined to comment, Entain PLC issued a statement in response to press speculation on 4 January 2021. The Board has confirmed the receipt of proposal from MGM Resorts International with a value of 1,383 pence per Entain share and a premium of 22% to Entain's share price. Under the terms of the agreement, shareholders would own approximately 41.5% of the enlarged MGM Resorts International.
Formerly GVC Holdings, the British sports betting and gambling company signed a $200 million joint venture with MGM almost immediately after the Supreme Court overruled PASPA in 2018 to allow sports betting in the US.
Source:
"MGM bids to buy Ladbrokes owner Entain", James Fontanella-Khan, ft.com, January 4th, 2021.
"an offer to acquire the parent enterprise of Ladbrokes"
Land Based Casino News
Back to articles