Back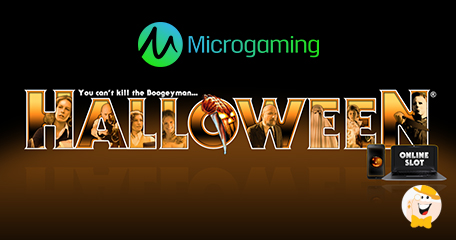 Microgaming has announced that it will launch a title based on the classic, 1978 Halloween film. The brand officially signed a licensing agreement through Compass International Pictures, which earned it the rights to move forward with the development of the Michael Myers-inspired slot.
The game is currently in the development stage, and is expected to go live sometime later this year. For those who have never seen the film, it is iconic in the horror genre, and tells the story of Myers, a man who goes on a killing spree after murdering his sister 15 years prior, at just 6 years old. Since its release in the 70's, it has grossed $47 million at the box office, and $23 million worldwide. Additionally, it has been transformed into a franchise, consisting of 10 films in total thus far.
Games Publisher at Microgaming, commented, "Halloween is a true classic and set the standard for modern horror films. It was immeasurably influential in the slasher genre of movies, so it is great to be working with such an iconic and respected brand. Embracing all the elements of what made the movie such a success, our games team are busy developing a slot for release later in the year."
"We are excited to team up with Creative Licensing and Microgaming to bring Michael Myers and Halloween home to all of our loyal fans in the best possible ways through top licensees who create products we feel honour the character, film, and franchise," added SVP of Compass.
Source:
"He's coming back! Microgaming signs licensing deal for horror classic Halloween®", microgaming.co.uk, July 7, 2017.
"The brand officially signed a licensing agreement through Compass International Pictures"
Casino Games
Back to articles