Back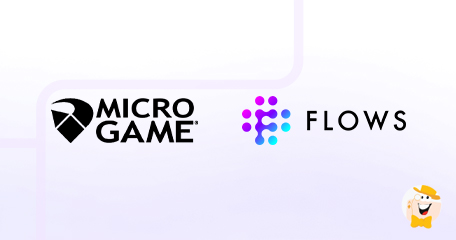 Microgame, one of the premium providers of iGaming services in Italy, has today secured a deal with Flows, for the supply of its no-code innovation platform.
Following the new agreement, Flows will allow Microgame to enhance its casino business processes and boost change by creating new features and applications at speed without the requirement for any code. Microgame partners can also benefit from Flows' no-code automation tools as part of the deal, enabling them to enhance innovation and boost personalization via Flows' automation technology.
Flows were created to be a key part of the software that can operate alongside any other technology that a business has. This facilitates the process of innovation allowing the company to create what they want and how they want, without any limits.
The company allows its users to arrange different data points from one place, enabling them to speed up delivery and decrease operational and creation time and costs. This plug-in no-code platform backs up businesses in boosting development and fast-tracking integrations in a simple interface and workflow automation tool. Flows collaborate with affiliate networks, brands, and suppliers.
What Was Stated
Speaking on the latest deal, Marco Castaldo, CEO of Microgame, says that the company is satisfied with the new deal with Flows. Thanks to the no-code plug-in platform, they will be able to ensure partners an even greater personalization of the offer with the possibility of creating promotional campaigns based on a deeper and more detailed analysis of the preferences of players.
Domenico Mazzola, Director of Sales at Flows, said:
"I am excited to announce that Microgame has joined our growing portfolio of customers. It's great to see a leading Italian supplier place true value and trust in Flows. It makes me very proud to see our footprint growing within the Italian market with Microgame now our third Italian-based customer."
He is looking forward to creating a long-term alliance with Microgame and seeing how they will use Flows to take their business to another level and how Flows will allow their users to innovate and excel ahead of the competition with a no-code platform.
About
Flows is an innovative platform that takes data from any source or integration, to boost the entire organization to link apps, create features, and boost digital automation, without code.
Microgame was established in 1999 in Italy, with a specialization in the gaming sector. Its products and services are created according to the wishes of all customers - operators, distribution networks, players, and affiliates.
Source:
"Leading Italian based gaming service provider, Microgame signs with Flows", europeangaming.eu, November 15, 2022.
"no-code innovation"
Casino Software
Back to articles