Back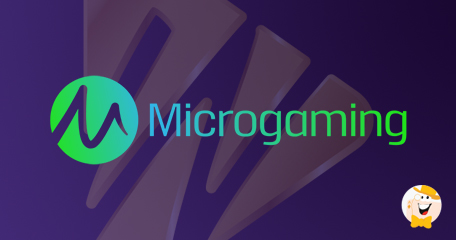 Microgaming is one of the largest players in the software industry, and they've recently managed to get a hold of Colombian market by releasing their games in this heavily regulated market.
In some other country, this wouldn't have been such a big deal for a major company such as Microgaming, but when we consider the fact that Colombia opened its doors to online gambling only recently in October 2016, along with the fact that they weren't really rushing out to hand out licences to just any developer, this is a huge breakthrough.
The Mighty Partnership
All of this was made possible mostly due to the fact that Wplay.co, with whom Microgaming managed to launch its games, is actually the only official licenced online gambling platform in Colombia.
It is not a widely known fact that these online gaming licences are issued by the official regulator called Coljuegos, so Wplay.co along with Microgaming was given the honor only recently.
Ever since 1994, the supplier has been pushing its limits, when it developed the first true online casino. Nowadays, they are known all around the world as an award-winning company, with many innovative products in its portfolio, such as Sportsbook and Quickfire.
Actually, it was Quickfire that paved the way towards this latest arrangement, as it was Microgaming's first integration onto the Colombian market when it got introduced by Wplay.co.
Colombian players can now enjoy a wide palette of top quality products, including video slots such as Immortal Romance, The Dark Knight, and Western Frontier, along with a plethora of roulette titles. The number of available games is expected to grow rapidly over the next few months.
WPlay.co Is The Key
Even though the enterprise might be relatively unknown outside the borders of Colombia, they are actually operated by a very powerful corporate group known as Aquila Global Group S.A.S.
Its significance lies in the fact that it's the first company ever to be authorized by Coljuegos to operate online sports betting. Hailing from Colombia, it's managed by experts from the industry with several decades of precious experience.
Words of Wisdom
When asked to comment on the recent development, Andrew Clucas, chief operating officer at Microgaming said:
"Going live with wplay.co marks a significant occasion that further solidifies our expansion in the Latin American Market."
He further added: "The launch of our diverse library of games wplay.co, operated by the first Colombian gaming license holder, also marks a strategic relationship that we look forward to continuing cultivating as we both grow our presence in the region."
Julio Tamayo, Wplay's general manager also had a few words of his own to add:
"Adding the different games of Microgaming to our platform means our players remain completely engaged with Wplay."
Tamayo also wanted to explain the main reasons for striking the agreement:
"Innovation is key in all we do, and we want our players to have the best experience possible in our platform. This deal helps us diversify our offering further to meet the demand of all Colombian players. We are very satisfied with this new alliance."
Source:
"Microgaming goes live in Colombia with Wplay", totallygaming.com, November 8th, 2018.
"Wplay.co, with whom Microgaming managed to launch its games"
General Gambling News
Back to articles