Back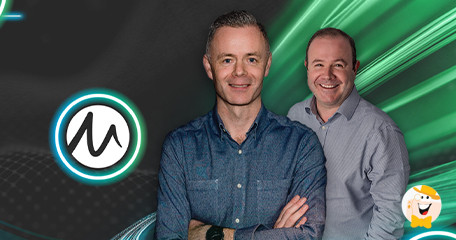 Software Titan Appoints New CEO After Selling Quickfire
As announced on November 15th, the privately held gambling software giant from the Isle of Man, Microgaming, has agreed to unexpectedly sell its Quickfire distribution business and library of online games to Games Global Limited.
At the same time, John Coleman, the company's acting CEO said he would be stepping down from his role as Microgaming chief executive after 3 years on 31 December 2021.
Coleman will be replaced by current chief operating officer, Andrew Clucas.
17 Years as CFO and CEO
John was appointed as CEO of Microgaming in June 2018, having served as the company's CFO for nearly 14 years. During the last three years, John has driven the group's strategy and vision, helped with diversification of products and improved the company's overall position in the global iGaming market.
According to the studio's press release, an empathic leader, John has placed employee wellbeing, safer gambling and corporate social responsibility at the forefront of his decision-making. After stepping down, he will remain within the company in a non-executive role.
Coleman's successor, Andrew Clucas, joined Microgaming in 2009 after a successful career in the Royal Air Force. He quickly grew and rose to the position of COO, taking over various operational areas of the business, such as development and sales. Clucas was appointed chief operating officer in January 2018.
"I am honored to have led Microgaming as CEO – such an incredible business and people," commented Coleman about stepping down.
He also added that after 17 long years at the company, it's time to make the next step and embark on a new adventure. Despite the recent purchase agreement with Games Global Ltd, Microgaming has a strong leadership structure and an exciting future ahead, concluded the outgoing CEO.
He is proud of the fact that Andrew Clucas will be his successor, due to his colleague's immense experience – both as a friend and leader. Coleman is confident that Andrew will steer Microgaming to new success.
In a mutual recognition, the newly appointed CEO emphasized John's outstanding leadership skills, naming him the "ambassador of the business for almost two decades". The company and Clucas cannot praise him enough for his many achievements and contributions.
Andrew is proud to become the next CEO of Microgaming and he intends to lead the company with the same amount of passion and commitment, says the report.
Support for Responsible Gambling
At the beginning of this month, Microgaming marked Safer Gambling Week 2021 alongside other industry players. The online gaming company reflected on some past projects with charities and a constant mission to minimize and prevent gambling-related harm.
The group has launched a corporate social responsibility program through its PlayItForward project, ensuring that gambling support and training services are available to Betknowmore UK players at all times.
The operator will conduct research, since it received a donation to cover the cost of a year-long trial for weekly peer-led group therapy specifically for women.
Source:
"John Coleman announces changing of the guard at Microgaming", microgaming.co.uk, November 15th, 2021.
"Coleman will be replaced by current chief operating officer"
General Gambling News
Back to articles