Back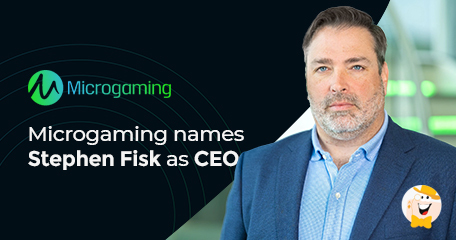 In a recent announcement, Microgaming, a former leading name in the iGaming industry, has taken a decisive step towards redefining its core identity under the leadership of its new CEO, Stephen Fisk.
This strategic shift comes in the wake of the sale of Microgaming's aggregation platform, Quickfire, to Games Global, marking a major transition for the company.
A New Future for Microgaming
It seems that Microgaming, a widely recognized company from the Isle of Man, known for its innovative contributions to online slots and casino games over the past decade, is returning to its roots as a comprehensive platform provider.
This move underscores the company's commitment to building on its foundational strengths and refocusing on the elements that propelled it to prominence in the first place.
Stephen Fisk, who assumed the role of CEO in May2023, explained the rationale behind this shift. He highlighted Microgaming's origins as a full-fledged platform provider, offering a diverse range of services beyond just game and content provision.
While Microgaming ventured into various sectors such as poker, bingo networks, and more, it always retained its identity as a comprehensive platform solutions provider.
Quickfire, a platform that served over 900 brands, has now changed hands but remains a close partner to Microgaming. Games Global continues to rely on Microgaming's platform technology for global game distribution.
However, Microgaming is streamlining its focus towards a select group of core partners, including Super Group's sports and other casino operators.
Fisk, who previously served as Chief Operating Officer (COO), believes that his transition to the CEO role has been eased by his prior experience in platform development. He acknowledges that leading the entire organization presents new challenges and opportunities for learning.
Interestingly, Fisk follows a trend of internal promotions within Microgaming's executive team. Previous CEOs, including Roger Raatgever, John Coleman, and Andrew Clucas, all rose through the ranks before taking the helm. Fisk, with over 20 years of experience in the gaming industry, has a track record that makes him well-suited to guide Microgaming into its new era.
While the company is returning to its platform provider roots, it also acknowledges the importance of its casino offerings, which form a substantial part of its customer base and revenue. Fisk emphasizes the growing role of sports betting in Microgaming's future, particularly through its partnership with Betway.
Focusing on New Markets
Looking ahead, Fisk and Microgaming are closely monitoring various global markets like Ontario for opportunities. They advocate for regulated, safe operating environments and prioritizeresponsible gaming.
Microgaming also actively supports industry-wide initiatives and local programs aimed at promoting safer gambling practices.
As Microgaming navigates this strategic shift, the company's commitment to innovation, responsible gaming, and close partnerships remains unwavering. CEO Stephen Fisk is leading the charge, steering the company towards a future where it thrives as a dynamic platform solutions provider while continuing to make a mark in the world of iGaming.
Source:
"Microgaming goes back to its roots under new CEO", igamingbusiness.com, September 15th, 2023.
"Microgaming is streamlining its focus towards a select group of core partners"
General Gambling News
Back to articles