Back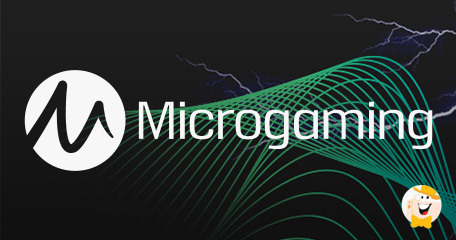 Exclusive Gaming Content from Isle of Man Officially with New Owner
Six months after announcing sale of business, Microgaming is back to declare the finalization of the contract with Games Global Limited, now the rightful owner of its distribution business and online games portfolio.
The new leading supplier of games in the industry has therefore legally acquired ownership of an extensive iGaming catalog, exclusive gaming content, and an extensive network of customers across more than 900 global gaming brands.
Sold, but Still in Business
Despite the closed sale, Microgaming will still remain at the helm of this arrangement since it most certainly continues to provide platform systems and services to leading online gaming brands.
On top of that, the long-standing Isle of Man-based software and distribution company will also support all necessary licensing of its proprietary sports betting products to the industry's leading sports betting operator, Betway.
Founded only recently, in early 2021, Games Global has already established itself on the market as a private capital backed company led by CEO Walter Bugno. The chief executive was formerly in charge of IGT and Lottomatica, while the CFO, Tim Mickley, previously worked at SafeCharge and Playtech.
"It is an exciting milestone for both Microgaming and Games Global, and is the culmination of months of hard work and dedication from teams on both sides," commented Andrew Clucas, CEO at Microgaming.
Clucas also pointed out that Games Global will enter a new phase of online gambling industry full of opportunities, and he wished the company a successful journey ahead.
Meanwhile, Walter Bugno, CEO of Games Global Limited expressed his excitement about the full operational launch and announced a new era in iGaming. He promised that the distributor's historical legacy will have further impact on the landscape and hopes that the organization will thrive in its next chapters of development.
Thriving in Canada, Nonetheless
At the beginning of April, Microgaming has bursted into the newly regulated Ontario market. Its rich library of exclusive gaming content including some 300+ titles is available to the Canadian province, including both new and legendary online slots.
To celebrate entry to the North American landscape, the company launched its first ever ringfenced progressive jackpot title, Maple Moolah.
Ontario players have access to this game too, a new take on the iconic Mega Moolah brand that seeds at a mouthwatering CAD $1 million.
Source:
"Microgaming closes acquisition of distribution business and games portfolio", microgaming.co.uk, May 5th, 2022.
"Games Global will enter a new phase of online gambling industry"
General Gambling News
Back to articles