Back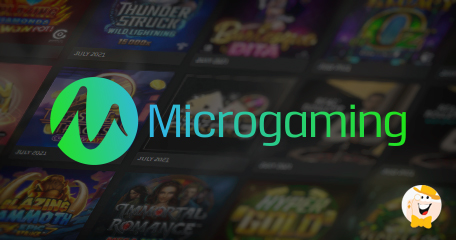 Leading iGaming Supplier Sells iGaming Portfolio
There are two major news at Microgaming this week. The privately held gambling software company based in the Isle of Man has announced today that its Quickfire distribution business and portfolio of online games, including progressive jackpot titles, is sold to Games Global Limited.
The landmark sale is expected to complete in Q2 2022, since the new owner, Games Global, is in the process of receiving necessary regulatory approvals.
Inheriting a Customer Base of 900 Gaming Brands
As reported in Microgaming's official press release, Games Global is given green light to acquire the international distribution rights of its partner's exclusive gaming content. The purchase agreement refers to an extensive customer base and network of more than 900 global gaming brands.
Once the sale is complete, Microgaming will focus on supplying certain customers with its turnkey games platform, further development and licensing of its sports betting technology.
For those of you without any previous knowledge of Games Global, it is a private capital-backed company led by CEO Walter Bugno, former director of IGT and Lottomatica.
Along his side will also be CFO Tim Mickley, previously working with SafeCharge and Playtech.
The second big bang news at Microgaming concerns John Coleman, acting CEO until 31 December, 2021. Coleman will be stepping down from his role by the end of the next month after 17 years and replaced by Andrew Clucas, current chief operating officer at the company.
Commenting about the purchase, the outgoing CEO at Microgaming, commented:
"This is an exciting deal that has been in the making for some time and which will provide new growth and opportunity for both Microgaming and Games Global. We are announcing it now to provide sufficient notice and clarity for our partners and stakeholders. Games Global will acquire the game IP and distribution business previously known as Quickfire, and Microgaming will continue to support its core traditional business, while increasing its reach with the addition of new business and managed services."
Timeline of Games Global
Games Global has started back in 2008 as a local gaming company. Since then, the group has become a leading worldwide games trader and developer of disruptive projects for the global gaming industry.
While it only had 4 employees back in 2010, throughout the years Games Global has developed retail CRM and automation, B2C web services, sold over 5 million copies of games and related software.
Now with more than 10 years of worldwide game trading experience, 130+ qualified and passionate employees, as well as 20M+ total copies of games sold, Microgaming's content is entering a new phase.
We will all see what the purchase brings in the coming months and years.
Source:
"Divestiture of Quickfire distribution business and games portfolio", microgaming.co.uk, November 15th, 2021.
"Microgaming will focus on supplying certain customers"
General Gambling News
Back to articles