Back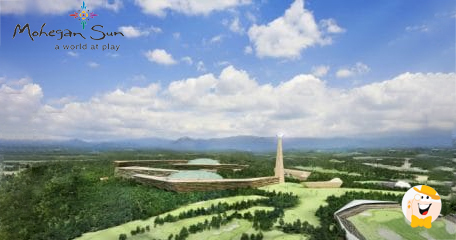 Japan continues to work on its developening Integrated Resorts scene, and while most of the contenders have decided against becoming part of the coming industry, Mohegan Gaming and Entertainment is still waiting on the sideline to receive the exclusive right for the construction of the project.
About Intention
Mohegan Gaming CEO Mario Kontomerkos, recently sent an email to GGrasia addressing some of the company's plans. Interest was expressed in building an Integrated Resort in Hokkaido prefecture as a prefered IR location, but it is now willing to broaden its scope.
Kontomerkos communicated to the news outlet:
"While we are unable to confirm specific regional locations, Mohegan Gaming and Entertainment is a company that specializes in large-scale master-planned resort development in global destination markets, including a new, world-class integrated entertainment resort… located at one of the busiest airport hubs in Northern Asia."
Mohegan Sun is currently building Inspire project, located in Incheon, South Korea. That's why the company contemplates airport location for the Japanese resort. The Incheon construction had already commenced, with phase one expected to be completed in 2022. It will include a foreigner-only casino, a 1,256-key five-star hotel and a huge arena for public occasions.
What Is Expected
If Kontomerkos and Mohegan Sun want to become a serious candidate for the IR project, they should consider additional locations apart from Hokkaido. The officials in the Hokkaido prefecture already indicated that this wasn't the right time to host a casino. However, the territory could easily change its opinion due to the ongoing pressure from the local business groups on the government.
The Japanese IR project has faced several delays due to various reasons. Not only has the coronavirus slowed down the process, but also bribe scandals and suspicious deals have affected the entire industry in the country. Even the government is concerned about corruption regarding the upcoming decision. Meanwhile, the opposition had warned about such issuesand are now proclaiming:
"I told you so."
Mohegan Sun is still waiting to see the outcome of the current pandemic as well as competitors' movements. On this occasion, Kontomerkos said:
"We see Japan as a great source of opportunity for tourism and integrated entertainment resort development and will continue to seek large entertainment markets where our unique product can truly shine to sophisticated and mobile consumers."
Source:
"Mohegan Sun still interested in building IR in Japan", calvinayre.com, March 23, 2020.
"on the sideline to receive the exclusive right for the construction"
Land Based Casino News
Back to articles