Back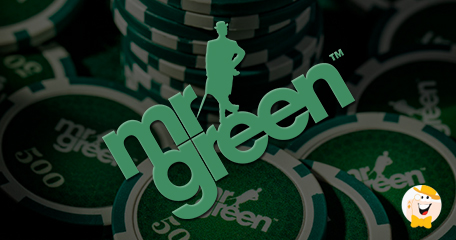 Popular online casino, Mr Green introduced something new to the online gaming realm, developed in partnership with Sweden-based, Sustainable Interaction and Sebastian Gassner. It's being called the predictive Green Gaming tool, and is designed to give players a deeper understanding of their own risk behavior, while simultaneously functioning as a method of alerting the site's team to situations in which average play from its members enters a RISK ZONE.
More specifically, the tool will analyze player behavior, while also combining it with users' own impressions of their performance. Members may also opt to receive a summary of insights and analysis generated by the tool, as well as a notification for when they are entering dangerous territories in their playing habits. Upon retrieving data based on risk behavior, the tool can adjust to better suit a player's needs and make suggestions. For example, users may be asked to put in place a new set of limits or refrain from play for a designated period of time. Those having entered the risk zone may also be cut off from receiving sales messages.
Currently, a casino model of the tool has been implemented, with a sportsbook model expected to be unveiled in the near future. The United Kingdom serves as the first market to go live with the tool, with more to follow in its footsteps this fall.
CEO of Mr Green & Co, Per Norman, commented, "It should feel safe to play at Mr Green, and Green Gaming has been a part of our business strategy since the foundation in 2007. We have high ambitions, and want to be the brand you associate with Green Gaming."
Norman continued, "Now, we are asking our customers to put on the seat belt and set the controls. With our new tool, we will be able to better understand our customers in so many dimensions, not just in mere financial terms."
Source:
"Predictive tool for Green Gaming", blog.mrgreen.com, September 11, 2017.
"the tool will analyze player behavior"
General Gambling News
Back to articles