Back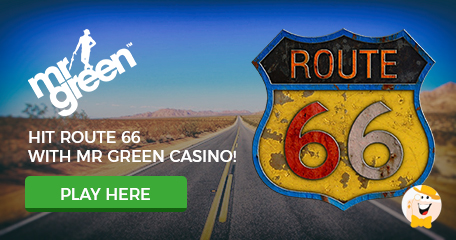 Mr Green's 10 Year Anniversary is taking all respectable members on three city breaks across the U.S. through May 24th, including an array of daily goodies such as free spins, cash rewards, and a visit to the Kennedy Space Center! That's right; apart from seeing New York, Los Angeles and Orlando along the way, players will be additionally awarded for playing the Route 66 game collection, by experiencing a once-in-a-lifetime adventure including a lunch and training with astronauts, microgravity and a mission simulation with real space crew. Interested?
Start simple by collecting extra rounds on Starburst and earn an additional 20 on every 200 spins. However, make sure not to exceed the daily limit and check back regularly in case the gaming library has changed. Furthermore, for gathering 600 rounds on the collection, players are entitled to 1 ticket, which takes them on an unforgettable journey followed by a share of a whopping €5,000! There are no limits on tickets, meaning that all participants can win more than just 1 prize. The draw is scheduled for May 25th at exactly 19:00 CEST.
While in New York, bring your favorite buddy along and visit the Empire State Building, explore the city's most famous points of interest like the Statue of Liberty, Central Park, Times Square or just go sightseeing without any pre-determined plan – an additional €1,000 in spending money will be enough to take you on a private helicopter tour or even let you rent a luxury SUV straight in Manhattan. Amazing, isn't it?
To conclude, Mr Green is also getting ready to take you on a trip all the way to the City of Angels and let you visit the iconic Hollywood, surrounded by glamorous hotels, famous streets, celebrity hangouts and, of course, the Walk of Fame. Don't miss a lifetime opportunity to visit the movie archives and get exclusive access to Paramount Studios. A privileged gourmet meal and additional €250 in spending money is included, regardless of the total prize value totaling €5,000. Will you become Hollywood's next blockbuster?
"Mr Green is also getting ready to take you on a trip"
Promotions & Bonuses
Back to articles