Back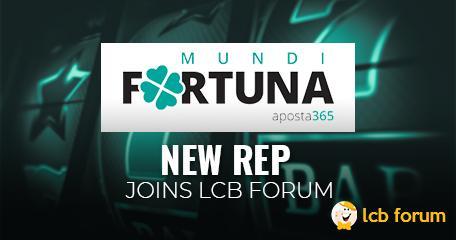 Sometimes it is hard to keep up with the pace of LCB's Direct Casino Support growth – we're only a little over two weeks into 2019, and already a lot has happened.
Only several days ago we've told you about Dreamz Casino rep joining our cause – a huge milestone for our and your website, as that one turned out to be the 500th representative that we have welcomed since the beginning of this program!
Not intending to slow down any time soon, we've successfully negotiated the arrival of another online casino packed with potential and its support specialist to take special care of LCB-ers – please give a warm welcome to MundiFortuna's, Jolene.
Jolene Reports For Duty
The newest person to give our Direct Casino Support another injection of impeccable customer service has signed in on our subforum's designated thread for MundiFortuna Casino.
Jolene's greeting message was kind, short and full of candor about what this online casino is all about - and it reads:
"Hi LCB'ers,
My name is Jolene and I will assist you with any questions or quires on our brand MundiFortuna.
MundiFortuna includes an unrivaled selection of casino games, slots, video bingo, video poker and virtual games. There is also an extensive sports betting section with access to all the top leagues and markets across the globe.
Wish you all good luck !
MundiFortuna Team"
You can reach the rep by posting any of your concerns, questions and suggestions on the above forum topic, which she will address promptly and professionally. Or...
...You can go ahead and send her a direct message via her personal profile – so those may be the key links you would want to keep.
So – What is MundiFortuna?
Well for one – it's an online casino, but we're sure you've put two and two together already. As for what it's like – that question is best answered with a comprehensive, in-depth review (courtesy of our very own Matt Douglas).
For those who are short on time and need quick digest, here's the brief version:
Curacao-licensed MundiFortuna, is directed primarily to players from South and parts of Central America. It provides tons of fun and games: not limiting itself to the usual assortment of slot and table games, the online casino extends far beyond that to sportsbooks and even bingo!
With plenty of daily promos and, of course, a substantial welcome bonus, this place of gambling purveyance shows strong signs of promise even so early in the game – so we're lucky (and hopeful) to be able to witness its maturation into something truly grand, enforced with the impeccable LCB-exclusive customer service.
"a warm welcome to MundiFortuna's, Jolene"
LCB News
Back to articles